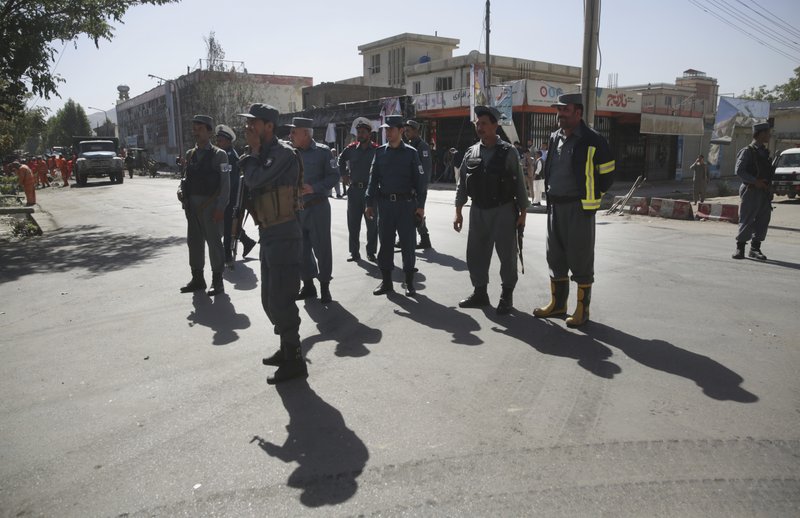 Lebanese film director Ziad Doueiri, detained briefly for previous visits to Israel, blasted Monday people who accused him of normalization with the Jewish state saying his work is for the good of Lebanon and the Palestinian cause.
It was not clear why the Paris-based Doueiri, director of the award-winning civil war film "West Beirut," was detained Sunday night, as he has visited Lebanon several times since traveling to Israel.
Lebanon and Israel are in a state of war and Beirut bans its citizens from visiting Israel or having business dealings with Israelis.
Doueiri told reporters after three hours of questioning at a military court in Beirut Monday that authorities found that he has "no criminal intentions against the Palestinian cause."
Doueiri's latest film, "The Insult," opens in Lebanon this week, after winning the best actor award at the Venice Film Festival earlier this month.
Doueiri said that Kamel El Basha, the Palestinian awarded best actor at the Venice Film Festival, spent two years in Israeli jails. He said some journalists are trying to undermine him ahead of the film showing in Beirut, which begins on Thursday.
Doueiri's previous film, "The Attack," was banned in Lebanon and most Arab countries. The movie is about a Palestinian surgeon living in Tel Aviv who discovers that a suicide attack in the city that killed 17 people was carried out by his wife. The movie was filmed in Israel and featured several Israeli actors.
Lebanese journalist Pierre Abi Saab, who is opposed to any dealings with Israel, wrote a column in the daily Al-Akhbar last week titled "Ziad Doeiri, apologize for your Israeli slip." He said that Doueiri spent months in Israel to film "The Attack," spending money there and speaking to Israeli media defending his movie amid criticism in Lebanon.
"Today, Ziad Doueiri is coming on a white horse from Venice with a new movie expecting us to carry him on our shoulders and welcome him as a conqueror," Abi Saab wrote. "We will not accept that the crime be covered," he wrote, referring to Doueiri's visits to Israel.
Speaking to reporters outside the military court, Doueiri said he was well treated by Lebanese security agencies during his brief detention but blasted journalists he refused to name "that are fabricating things to block the new movie." He said they used "dirty words against some people and accused them of being Zionists."
"My mother breastfed me Palestinian milk and the Palestinian cause. Members of my family were killed while fighting with the Palestinians," Doueiri said.
When a journalist asked him a question about normalization of relations with Israel through art, Doueiri responded angrily "I struggled for the Palestinian cause before you were born." He then told the journalist that he will not respond to his questions.
Joelle Touma, Doueiri's ex-wife and co-writer of "The Insult," told reporters there that he had come to Beirut for the film's opening. She said he was stopped at the airport, where he was questioned for about 90 minutes before authorities confiscated his Lebanese and French passports. He was allowed to leave on the condition that he appears before a military court the following day for further questioning, she said.
Culture Minister Ghattas Khoury tweeted in Arabic that "Ziad Doueiri is a great Lebanese director who has been honored around the world. Respecting and honoring him is a must #Lebanon."
Doueiri's lawyer, Njaib Lyan, told reporters that after three hours at the military court his client was released without any charges. He said some people envy Doueiri's international fame.
He added that inside the court Doueiri was told that he visited Israel without permission from Lebanese authorities. Lyan said Doueiri had told authorities at the time that he planned to visit Israel for a movie he is working on but never got a response.
"The Insult is the pride of Lebanon's industry. We in Lebanon do Hummus and Shawerma well, and we do very good movies as well," Doueiri said referring to national dishes.