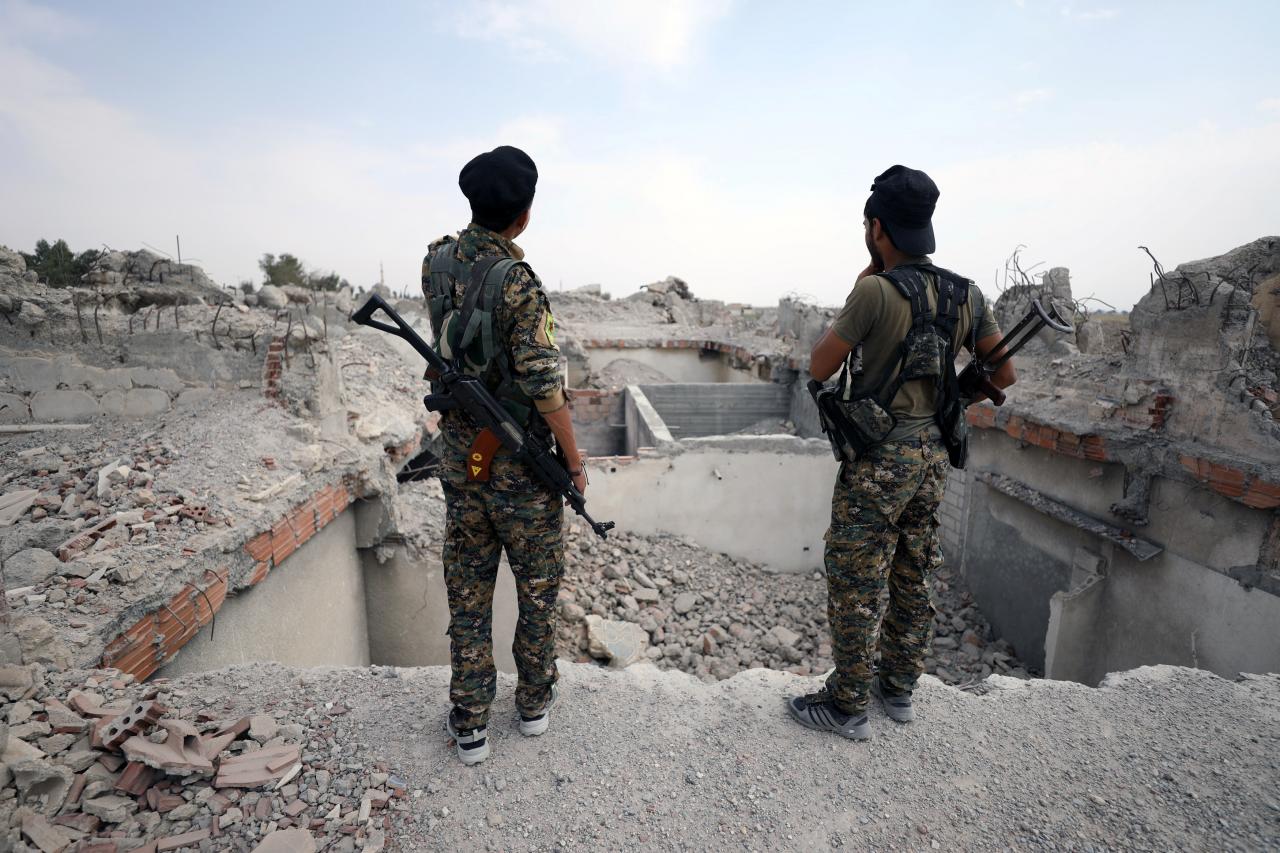 The corridors are dark in Lebanon's Public Transport and Railway Administration. A few employees scroll through mobile phones in mostly empty offices lined with filing cabinets covered in dust.
In a country with almost no public transport, these civil servants have little to do. Yet the administration still has a budget of 13 billion Lebanese pounds ($8.64 million).
Public sector waste is a huge problem for Lebanon, which suffers from one of the highest levels of public debt in the world.
With Lebanon suffering weak economic growth, some leaders are raising the alarm about the unsustainable state deficit, financed mostly by local banks. International donors aiming to meet later this year are expected to demand reform.
But with parliamentary elections approaching in May, Lebanon's sectarian power-sharing system will make it hard to deliver cuts. The World Bank said in a 2016 report that the system – long used by politicians to bestow patronage and shore up their support – was partly to blame for waste.
Public spending in total climbed from $6.5 billion in 2005 to $16 billion in 2016, said Nassib Ghobril, chief economist at Byblos Bank.
"There is a huge waste, there is overstaffing," he said.
Lebanon's debt-to-GDP ratio was 155 percent at the end of 2017, one of the highest in the world, the World Bank projected.
Servicing that debt took over the public sector wage bill as the biggest part of state spending late last year, Ghobril said.
Lebanon's transport administration is located in a sprawling complex near central Beirut, dotted with rusting trains from the days when the country had a railway, and roamed by a pack of wild dogs.
"We have massive plans to revive reform and activate the public transport sector," its director, Ziad Nasr, told Reuters, including restoring the railway and setting up a proper bus service. The plans are on hold due to lack of funds, he said.
The current public bus service for the country of 4 million people is a fleet of 40 buses. The bus drivers are employed by the transport administration but few get behind the wheel, some because they are afraid they will be attacked by the drivers of private minibuses, who dominate the sector.
"I haven't driven a bus for more than a year and a half and there are others who haven't driven for 10 years," said one of them, asking not to be named.
NO MEANINGFUL ROLE
The transport agency is just one of more than a dozen government departments that are funded but have no meaningful role, said Mohammed Shamseddine, senior researcher at Information International, a Beirut-based consultancy working on market research and public policy.
The Elissar agency was set up to develop Beirut's southwestern suburbs but all work stopped in 1997 due to political disputes and difficulties securing financing.
Although the development project was shelved, the agency has retained an annual budget of 3.4 billion pounds ($2.25 million) and roughly 40 employees, said Shamseddine.
The agency declined to talk to Reuters. But its former director Fadi Fawaz, now an economic adviser to Prime Minister Saad al-Hariri, said the government plans to relaunch the project this year.
"For 20 years, (it) has seen no progress," he admitted.
The power-sharing system, part of an agreement that ended Lebanon's civil war in 1990, can extend informally to balancing civil service staff ratios along sectarian lines, the World Bank's 2016 report said, making it difficult to lay off staff.
"Each of these administrations has a general director and employees and abolishing it means infringing the rights of the sects to which these civil servants belong," said Shamseddine, who has been gathering data on the issue.
Some agencies close down only after the last employees have retired, he said. He gave the example of an agency set up to promote Lebanon's once famous silk industry that halted all activities in 1975 when the civil war erupted but was only officially closed in 2000.
The postal administration has 60 employees and a 6.8-billion-pound ($4.50 million) annual budget, despite the fact that almost all its functions ceased in 1998 when the postal service was privatized.
It still designs the postage stamps, however.
"There was no strategic vision about what to do with the employees after privatization," its director, Mohammed Zuheir Youssef, told Reuters. But he added: "The state can't cause indignation in society and fire them all."
SCLEROSIS
A deep split between Lebanon's most important political blocs has caused more sclerosis: elections have been postponed twice, there was no formal government from 2014-2016 and no budget from 2005 until last year.
A deal between rival parties allowed parliament to appoint the current government in 2016.
Whether the May elections will help solve problems or simply paper them over is not yet clear. For now it may have made things worse, however.
Politicians with their minds on votes rammed through a popular public sector pay rise in its first state budget in 12 years last year.
They also passed new taxes to cover the extra spending, budgeted at $917 million. But the truth is nobody really knows how much it will cost because there are no accurate data on how many people are on the state payroll.
A ministry set up at the end of last year to fight corruption and waste lacks a budget, a building, employees, powers or an organizational structure.
"We didn't ask for money. The budget is already heavily burdened," said the minister, Nicholas Tueni.