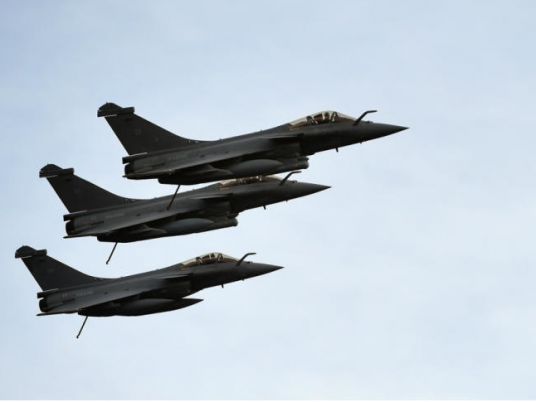 The Air Force of the Libyan National Army General Command, said in a statement, on Saturday, that its fighters carried out a joint operation with the Egyptian Air Force, on Friday evening, in Derna.
The Egyptian side used modern fighters Rafale aircraft to target sites that need special munitions identified prior to the strike, as well as two targets that were identified during the operation, the statement added.
The Libyan Air Force added that the operation comes within the framework of a series of operations in preparation for the entry of the ground forces of the Libyan army to the city of Derna and free it from the terrorists.
According to the statement, the operation was successful and the losses suffered by Al-Qaeda terrorists targeted by the strikes were considerable, in both equipment and lives.
The Egyptian armed forces announced on Friday evening that the Air Force carried out concentrated air strikes against terrorist groups in the Libyan city of Derna in response to the attack on a bus carrying Coptic Christians worshipers in Minya that killed 28 people and injured 26.