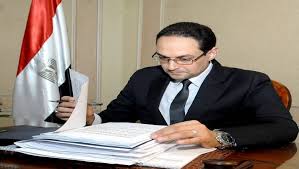 Libya arrested an unidentified Egyptian on Saturday because of the individual joining terrorist groups in Benghazi city, the Libyan News Agency revealed.
Director of the Media Office in the Criminal Search Administration, Walid al-Ourafi, said that the defendant was found among the terrorist groups who were surrounded in Akhribesh area in Benghazi.
Ourafi added, "This person supported IS- affiliated groups in their actions including acts of burglary."
The defendant confessed that he participated with the terrorist groups in seizing jewellery and money from some shops in Akhribesh, Ourafi said, adding that the Libyan forces seized a machine gun that the defendant used for shooting at military personnel.
Edited translation from Al-Masry Al-Youm