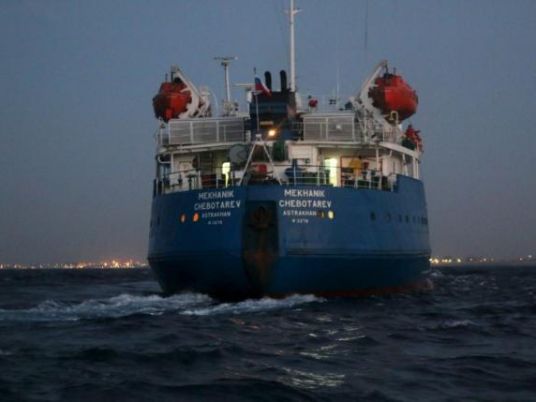 Military forces allied with Libya's self-declared government in Tripoli said on Wednesday they had captured a Russian-flagged oil tanker and its crew trying to smuggle oil from the port of Zawara.
Twafik Alskir, a senior official with Tripoli-allied naval forces said 11 Russian crew had been detained. Alskir said the tanker and crew had been taken to Tripoli port.
Libya is caught up in a conflict between two rival governments – one internationally recognized, and the other self-declared after its forces took over Tripoli last year.
Both are backed by loose coalitions of armed groups who helped oust Muammar Gaddafi four years ago.
"A Russian-flagged oil tanker was captured this afternoon when it tried to smuggle oil off Zawara," Alskir said. Further details were not immediately available.
There was no immediate comment from the internationally recognized government.
Oil ports and fields are often caught up in the conflict for control of assets in the North African OPEC state. The United Nations is trying to negotiate an end to the conflict.
In the chaos since the fall of Gaddafi in 2011, different actors in the conflict have sought to sell Libyan oil without permission from the weak central government authorities at the time.
Since last year, the internationally recognised government and elected parliament have operated out of the east since an armed faction called Libya Dawn took over the capital and installed a self-declared government and reinstated the previous parliament.
The rival governments claim to be the legitimate authority for the state-run National Oil Corporation, though international oil traders have mostly avoided breaking with current contracts with the NOC based in Tripoli.
(Reporting by Ahmed Elumami; Writing by Patrick Markey; Editing by Catherine Evans and Grant McCool)