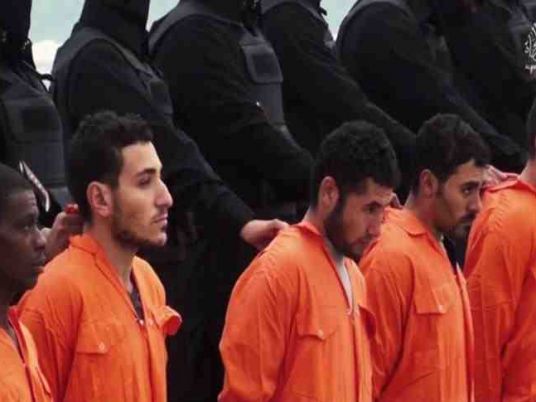 The Libyan Air Force Chief of Staff Saqr Geroushi stressed that his country would not allow a ground invasion.
On the Air Force official Facebook page, Geroushi stated, "We will not allow the ground invasion of Libya. We have men. All we demand and need is that we are provided with weapons, aircraft, and spare parts to fight dissidents."
The page also mentioned that Libyan Air Forces helped attack IS sites at dawn on Monday.
"We coordinated with Egyptian Air Forces. Egypt respects Libyan sovereignty. We struck many targets correctly and our planes have helped in the bombing," Geroushi added.
"We struck an anti-aircraft cannon on the rooftop of the al-Zeni family house using Libyan air weapons, but we did not know whether there were civilians in the house," Geroushi was quoted as saying. He also called on civilians to keep away from IS sites in Darnah.
For the situation in the city of Darnah, Geroushi said in remarks to al-Arabiya al-Hadath channel, "Darnah is an abducted city that receives arms from across the sea."
As an on-going precaution, Egyptian forces are deployed along the common border and there are always aerial surveys of the border area.
Edited translation from DPA