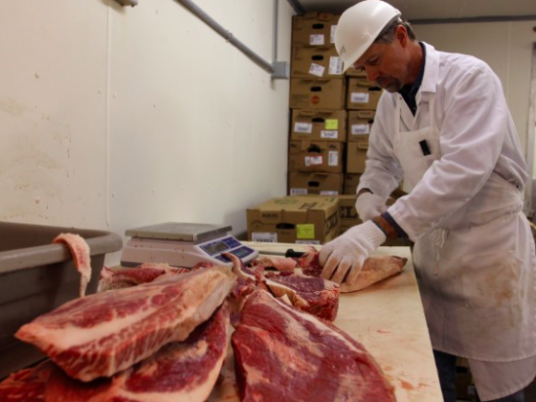 The price of a kilogram of local meat has now exceeded LE300 in Egypt for the first time in history.
This was officially stated by the Butchers Division of the Egyptian Chambers of Commerce, said.
The price hike came after an increase in the prices of calves, as a result of the continued rise in feed prices and the increase in demand before the month of Ramadan, Haitham Abdel Basset, deputy head of the Butchers Division at the Chamber of Commerce, said in a press statement.
The price of a kilo of local meat ranges from LE250 to LE320 pounds, depending on the area of sale, he added.
Abdel Basset expects that the newly imported Chadian meat would be offered at government outlets to begin with and then pumped into the rest of the market.
He also said that the price of a kilo of local meat in the government outlets is lower than the free market.