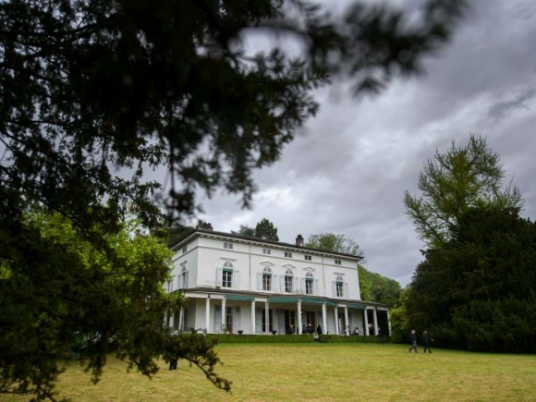 A museum showcasing the life and works of Charlie Chaplin will finally open at his former Swiss home on April 17 after more than 15 years of planning, organizers announced yesterday.
The opening of Chaplin's World in the village of Corsier-sur-Vevey will come a day after what would have been the British screen legend's 127th birthday.
Chaplin spent the last 25 years of his life in Switzerland after he was barred from the United States in the 1950s over suspicions that he had communist sympathies, at the height of McCarthy-era paranoia about Soviet infiltration.
Overlooking Lake Geneva, the large manor where Chaplin lived with his wife Oona and their eight children will form half of the museum, while a separate building will house a mocked-up Hollywood studio where visitors can delve into his on-screen work.
Visitors will also get a glimpse of the artist's humble beginnings in London and his spectacular rise to become one of the biggest, most influential legends in Hollywood history.
The project has faced repeated stumbling blocks over more than 15 years of drawn-out negotiations.
It took seven years to get a building permit, and before that organisers had to wait five years to settle a lawsuit brought by a neighbor worried about the implications of the build.
Empty since 2008, the manor required major renovation work.
Chaplin, who died in 1977, is buried in the nearby Corsier-sur-Vevey cemetery along with his wife.
The site has been developed by French museum operator Grevin and will be the fourth international site operated by the group, which runs waxwork museums in Paris, Montreal, Seoul and Prague.