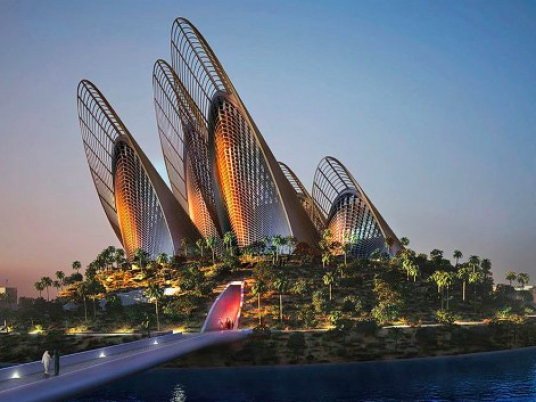 The official opening of the Abu Dhabi branch of France's Louvre museum has been postponed to 2017 due to pending construction work, the latest setback for the long-delayed project, three sources said on Thursday.
The Gulf branch of the famous Paris museum and two other planned museums are part of the oil-rich emirate's wider push to diversify its economy away from oil, investing billions of dollars in tourism, industry and infrastructure.
The local Louvre was originally scheduled to open in 2012 but that target was pushed back to the second half of 2016, the chairman of state-owned Tourism Development and Investment Company (TDIC) told Reuters last year.
TDIC, the developer, was scheduled to hand over the $650 million museum to Abu Dhabi's Tourism & Culture Authority (TCA) in mid-2016.
"First, the museum buildings have to be completed and delivered and then the opening (must take place), which is now some time in 2017," a source close to the project said.
"There is some work to be done – interiors, testing which are critical as the commissioning takes place."
Two other sources confirmed the opening is postponed to an unspecified date next year. All three sources declined to be identified as details about the project are private.
A spokeswoman of TDIC declined to comment.
A building boom in the United Arab Emirates has created bottlenecks as some construction firms scramble to find labor, supplies and financing to complete huge backlogs of work.
TDIC is developing a cultural district in Abu Dhabi that will house branches of the Louvre and Guggenheim museums, as well as the Zayed National Museum.
The Zayed Museum was scheduled to open this year and the Guggenheim in 2017, but contracts are yet to be awarded for them.
Construction of Louvre Abu Dhabi was awarded to an Arabtec-led joint venture with Construction San Jose SA and Oger Abu Dhabi LLC in 2013. Designed by prize-winning architect Jean Nouvel, Louvre Abu Dhabi's dome is supposed to offer museum visitors an enchanting "rain of light" effect.