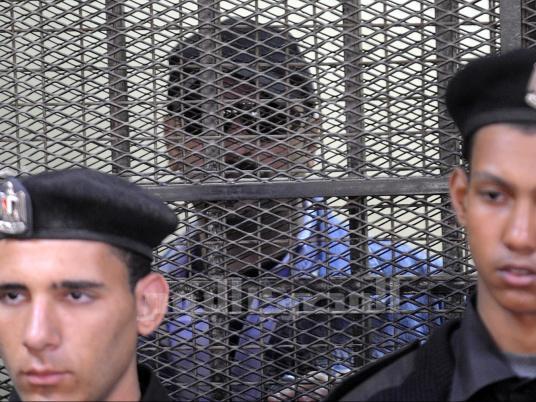 Cairo criminal court on Tuesday acquitted low-ranking police officer Mohamed al-Sunni of charges of attempted murder outside Zawya al-Hamra Police Department on 28 January 2011, popularly known as the Friday of Rage.
Sunni's lawyer had entered a plea of not guilty for Sunni. Another circut of the Cairo Criminal Court had previously issued Sunni a sentence of 10 years in jail in absentia, for the attempted murder of Ahmed Mohamed Hassan due to a gunshot from Sunni's firearm.
This is the second acquittal for Sunni after a different circuit in the court itself acquitted him on 7 March on charges of killing demonstrators outside the police department, in which he was sentenced to death in absentia. That conviction was appealed and overturned.
In two other cases of attempted murder, Sunni appealed two verdicts which each issued him a life sentence, asking the Court of Appeal to name another circuit to retry the case.