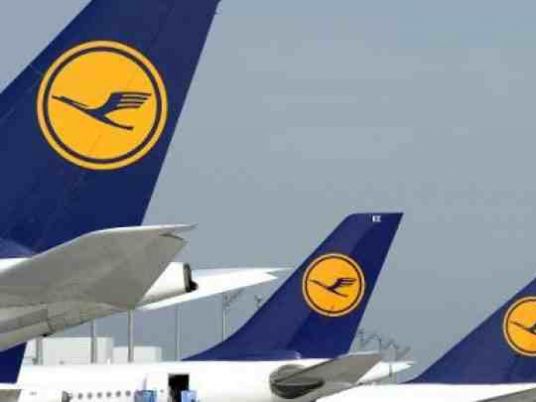 The German airline Lufthansa is mulling several alternatives to overcome the crisis of its financial dues in Egypt, including a possible halt on the sale of tickets in Egyptian pounds or using credit cards.
The airline is also considering closing its reservation office located in Egypt or leaving the local market, unless the payments crisis ends, the general manager told Al-Borsa newspaper.
He added that the airline's main office will not accept ongoing huge losses on the part of the office in Egypt.
The company is seeking to transfer part of its business that is worth 15 million euros to Germany, which represents part of the revenues for the period from the start of 2016 until August.
Many airlines complain about the difficulty in accessing their revenue in US dollars in Egypt, in light of the limits placed on the amount of foreign currency that Egyptian banks can provide to foreign companies operating in the local market.
Lufthansa, according to the general manager, is working with the International Air Transport Association (IATA) to establish a clear plan from the Egyptian government to pay for the dues.
He stressed that the timing of payments must be agreed, and that considering the current economic crisis, Lufthansa does not expect to get its outstanding revenue in lump sum.
The company does not intend making modifications to its flights from and to Egypt in 2017, except for four flights in winter to Hurghada and Marsa Alam, he said.
The current flights operated by the airlines from and to Egypt amount to 29 flights weekly across the whole group, which includes its affiliated companies like Swiss and Austrian airlines from airports in Munich, Zurich and Frankfurt.
The company is considering all options out to avoid the ongoing accumulation of dues in the local market, with decisions due in November, he said.
Edited translation from Al-Masry Al-Youm