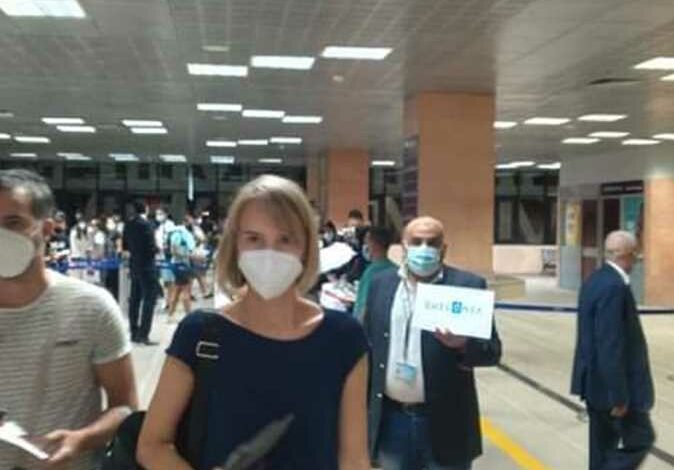 The Luxor International Airport on Saturday evening received its first international charter flights coming from Spain, with 132 tourists on board, as part of the Ministry of Civil Aviation's plan to revitalize tourism.
The Cultural Tourism Marketing Committee in Luxor distributed roses and other gifts to the tourists.
EgyptAir agreed with some tourist agents in Spain to run a series of charter flights from the capital Madrid to Luxor during the coming period, starting from Saturday.
Two weekly flights will operate on Saturday every week starting August 7.
This comes in line with the Civil Aviation ministry's plan to increase operating rates and open new lines to attract more customers and stimulate travel to Egypt as the global civil aviation sector is witnessing signs of recovery from the coronavirus pandemic crisis.
Egyptian airports applied precautionary and preventive measures recommended globally, some countries have eased travel restrictions, which resulted in 11 airports in Egypt obtaining a health accreditation certificate for safe travel.