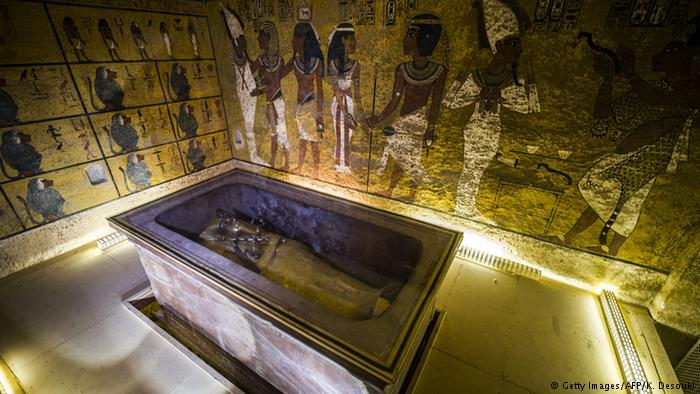 Luxor governorate is preparing to celebrate the 98th anniversary of the discovery of King Tutankhamun's tomb on November 4.
These celebrations include the inauguration of several new archaeological projects, art exhibitions and folkloric performances across Luxor and at its various archaeological and historical monuments.
Egyptology researcher Francis Amin said that Tutankhamun's treasure collection is among the most famous findings from ancient Egypt.
And the president of the Egyptian Association for Archaeological and Tourism Development Ayman Abu-Zeid, said that this year's celebrations are special as the world is finally coming closer to seeing the full collection of King Tutankhamun's treasures  in one roof, at the upcoming Grand Egyptian Museum.
He also said that Tutankhamun's mummy has been placed in a new display gifted by Italy to Egypt, to better protect it from damage.
Luxor governor Mostafa Alham meanwhile held several meetings in the presence of his deputy, Mohamed Abdel Qader, the advisor to the chamber of travel and tourism companies, Tharwat Agami, and representatives from the ministry of tourism and antiquities to lay down a plan for the winter tourist season while also celebrating the 98th Tutankhamun tomb discovery.
Ever since British archaeologist Howard Carter discovered the tomb of King Tutankhamun in 1922, with its treasures left intact and untouched by thieves, the pharaoh has captivated the hearts of people globally and helped to spur further interest in Egypt's ancient history.