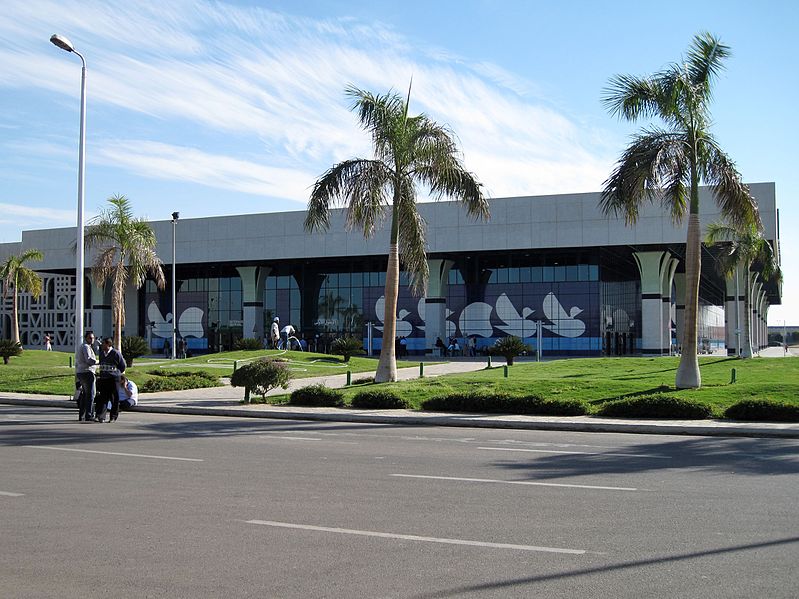 Board President for Egyptian Airports Company Tarek Fawzy received the first prize in airport safety by the Airports Council International for the Luxor International Airport, named as the safest African airport of 2018.
The award came during the ACI's October meeting in Abidjan, Côte d'Ivoire, which was attended by 51 countries representing more than 270 international airports in Africa.
General Secretary of the ACI Ali al-Tounsi explained that the Luxor airport won the award  after passing several evaluation procedures including for infrastructure, air-traffic and safety procedures.
Egypt will also be hosting the ACI in March 2019 in Luxor, under the auspices of the Ministry of Civil Aviation, where 400 members of African and World Airports are expected to attend. The conference will also host several airport development experts.
The ACI is an African-renowned event for airports, and Egypt is considered one the main players in the council. The meeting aims to be a hub for airports and aviation companies to exchange knowledge as well as the latest technological developments in the air transportation industry.
The announcement for Egypt's win first came in September, when Minister of Civil Aviation Younis al-Masry made the announcement, congratulating all the airport's workers on the achievement.
In a statement, al-Masry said the win serves as proof of the success of the Egyptian civil aviation system, and will act as an investment booster to the aviation sector. He added that the award shows how internationally recognized Egyptian airports are in applying safety measures.
This win comes at a crucial time, as Egypt has been spending time and money in an effort to improve its airport security. In May 2018, the aviation ministry announced it had spent more than $76 million to upgrade airport security over the past two years.
Last year the Cairo International Airport won the same award as well.
Recent airport improvements to airports include the addition of new luggage scanning machines, metal detectors, and closed-circuit television.