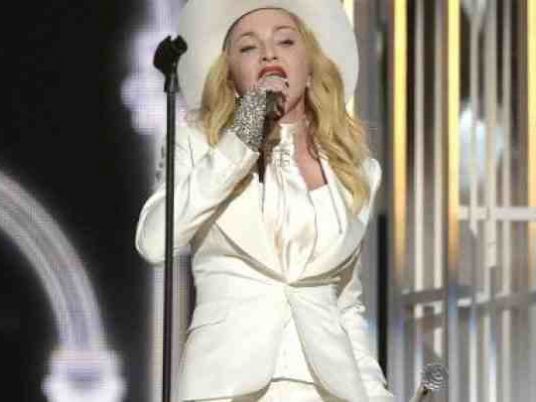 Madonna has again been criticized by Australian fans for her on stage behavior during her first tour "Down Under" in 23 years, this time for appearing hours late for a concert and revealing a fan's breast.
The 57-year-old pop star frustrated patrons when she began a performance in Brisbane more than two hours late on Wednesday night.
"So many upset fans walked out," wrote concertgoer @Sally_Springs on Twitter. "If you can't show up on time or sing live, it might not be worth the effort."
Fans were further inconvenienced as public transport had stopped for the evening by the time Madonna's late concert ended.
At her next show in Brisbane, on Thursday, Madonna invited a 17-year-old female fan on stage and pulled on the young woman's corset, briefly revealing her breast.
The singer said jokingly: "She's the kind of girl you just want to slap on the ass, and pull," before tugging on the girl's corset top, which came down, briefly revealing her breast, drawing gasps and cheers from the crowd and later a backlash on social media.
"Exploiting young people, taking advantage of them and pulling a sexual stunt like that is NOT OK," wrote Facebook user Pauline Ryeland.
Madonna's representatives could not be immediately contacted.
Fan Josephine Georgiou, a barista and part-time model, later told Brisbane's Courier Mail newspaper that she was not upset by her breast being revealed.
"Only I get to decide if I'm humiliated or not — why would people assume I am humiliated by my own breast, nipple or body?" she told the paper.
The incidents follow claims from audience members that the singer was drunk on stage at a concert in Melbourne earlier this month. Madonna denied she was drunk and wrote on Instagram that she "could never" do any shows "high or drunk".