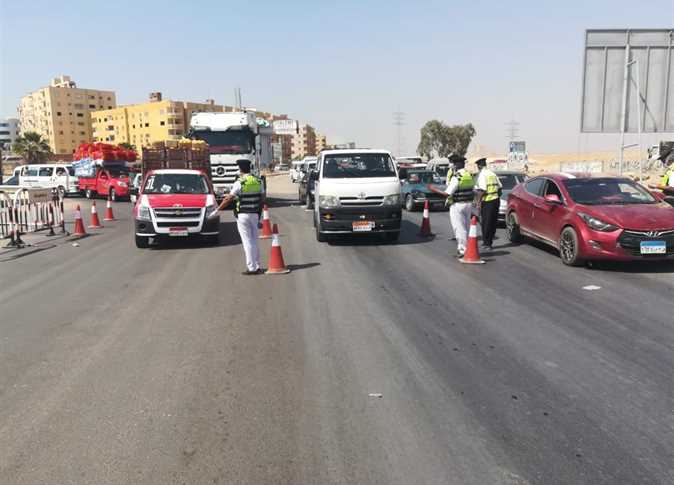 Giza governorate authorities announced that the ring road in the area between the July 26 Axis and the Shubra Banha Free Road will be closed from Wednesday until Sunday due to maintenance work.
This work will involve scraping and laying the asphalt layer in the direction of the Ahmed Oraby Axis towards the areas of al-Warraq.
According to the authorities, the General Department of Giza Traffic and the company executing the maintenance work have made the following traffic transfers:
Vehicles coming from Ahmed Orabi to Warraq area through the ring road will continue towards the July 26 Axis and take the ring road exit leading to the July 26 Axis, then head to Lebanon Square before going up the ring road again toward Warraq.
The Ministry of Transport plans to operate the Bus Rapid Transit (BRT) system buses on the ring road around Greater Cairo to reduce crowded traffic and adsorb traffic jams at the entrances there.
According to Youm7, the BRT is an express bus system with buses that run on isolated tracks on the ring road. They will operate with electricity in accordance to a steady streaming time and will stop at fixed stations along the ring road.
Work is underway to create isolated lanes and parking stations along the ring road for these BRT buses.
The implementation of this project will come under the supervision of the Ministry of Transport in cooperation with local authorities in Cairo, Giza and Qalyubiya.