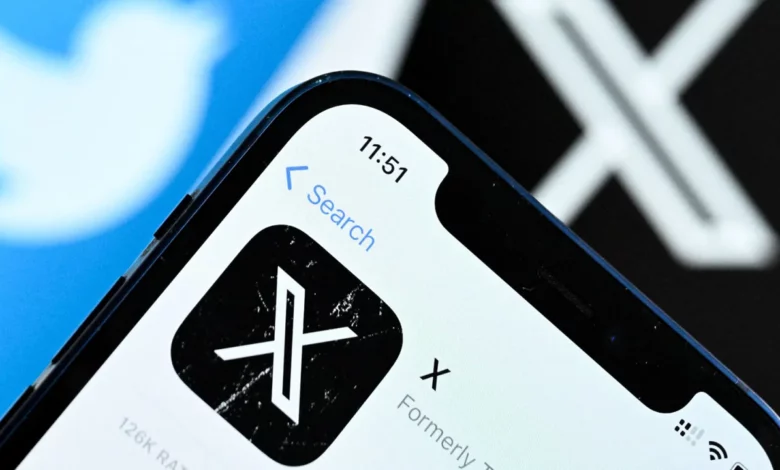 A torrent of prominent brands halted their advertising on X on Friday, dealing a massive reputational blow to Elon Musk's social media company after his public embrace this week of an antisemitic conspiracy theory favored by White supremacists.
The high-profile advertiser revolt includes some of the world's largest media companies, such as Disney, Paramount, NBCUniversal, Comcast, Lionsgate and Warner Bros. Discovery, the parent of CNN.
X also reportedly lost Apple, according to multiple news outlets including Axios, which first reported Apple's withdrawal.
Apple did not respond to multiple requests for comment.
The dizzying pace and scope of the withdrawals from X, the platform formerly known as Twitter, comes amid a widening backlash against Musk for his increasingly vocal endorsement of extremist beliefs.
And it casts fresh doubts on the future of a business that Musk and X CEO Linda Yaccarino had vowed would become profitable once more as early as next year.
The companies' advertising pauses follow a similar move by IBM on Thursday.
Ads for IBM and other major brands were found appearing alongside pro-Nazi content on the platform, according to a report on Thursday by progressive media watchdog group Media Matters. In a statement, IBM explicitly called out what it described as an "entirely unacceptable situation."
"IBM has zero tolerance for hate speech and discrimination and we have immediately suspended all advertising on X while we investigate this entirely unacceptable situation," an IBM spokesperson said.
In a blog post responding to Friday's brand exodus, X accused Media Matters of aggressively searching for pro-Nazi content in a way that "misrepresented the real user experience" and could "mislead advertisers." The company noted that the pro-Nazi posts cited in the report had little engagement; one of the posts mentioned has since had its visibility reduced under X's "Freedom of Speech, not Reach" policy.
In a post on X early Saturday morning, Musk threatened a lawsuit against Media Matters. The group's president responded in a statement to CNN, saying, "If he does sue us, we will win."
"Far from the free speech advocate he claims to be, Musk is a bully who threatens meritless lawsuits in an attempt to silence reporting that he even confirmed is accurate," Media Matters President Angelo Carusone said in the statement. "Musk admitted the ads at issue ran alongside the pro-Nazi content we identified."
In a social media post on Friday, X CEO Linda Yaccarino wrote that "X has been extremely clear about our efforts to combat antisemitism and discrimination. There's absolutely no place for it anywhere in the world."
"At risk of stating the obvious, anyone advocating the genocide of *any* group will be suspended from this platform," Musk wrote on X Friday evening.
An analysis by the watchdog group Media Matters found this week that in addition to IBM, ads by Apple, Comcast, NBC and Oracle had appeared alongside similar content.
Spokespersons for Oracle have not responded to requests for comment.
A spokesperson for X said the pro-Nazi accounts identified in Thursday's Media Matters report would no longer be eligible for monetization, meaning ads would no longer be run on those pages.
In August, two other brands, NCTA — the Internet and Television Association — and Gilead Sciences paused their spending on X after their ads were also run alongside pro-Nazi content.