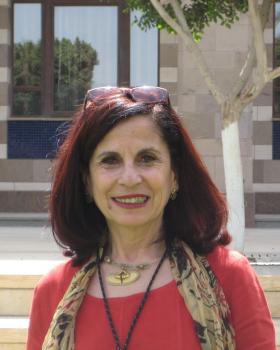 Head of the Middle East Institute for Higher Education at American University in Cairo (AUC) professor, Malak Zaalouk, has been selected as the head of the UNESCO Institute for Lifelong Learning, making her the first Egyptian to be elected to the position.
According to a press brief on the AUC website, Zaalouk was the first Egyptian woman to join the UNESCO Institute for lifelong Learning in 2012. The institute, located in Hamburg, is a leading organization in promoting lifelong learning philosophy.
Zaalouk holds a diploma in educational planning from the International Institute of Educational Planning IIEP in Paris, a PhD in Social Anthropology from the University of Hull, an MA in Sociology from the American University in Cairo, and received her undergrad BA in political science from the American University in Cairo.
She previously served as UNICEF Regional Senior Education Adviser for the Middle East and North Africa (MENA) and led the founding of Egyptian community schools. Zaalouk has promoted girls' education and quality education reform, in addition to being a noted global leader on issues of human rights and gender equity. She is widely published on issues of development in both English and Arabic.