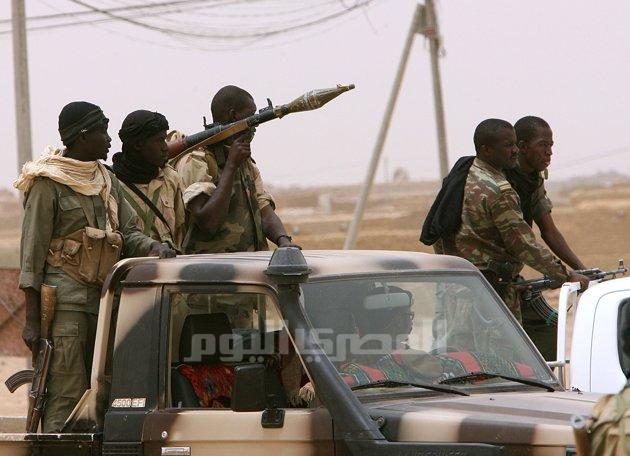 DAKAR — Malian rebels who declared an independent Islamic state in the country's north said on Sunday they would impose Sharia but not in a strict form.
The National Movement for the Liberation of Azawad (MNLA), which has fought to make Mali's northern Azawad region an autonomous state, on Saturday signed an agreement to merge with Islamist Ansar Dine rebels seeking to impose Sharia across Mali.
A mix of rebels have occupied the northern two-thirds of Mali since a 22 March coup led to a collapse of army resistance. Western and African leaders fear the desert zone has become a haven for criminal and extremist groups, including Al-Qaeda.
"The Quran will be a source of the laws of the state," said Moussa Ag Acharatoumane, an MNLA spokesman.
"But we will apply the things we want and leave aside those we don't. It will not be a strict application of the law."
Ag Acharatoumane did not give any more details, saying only that religious leaders and legal experts would be called to spell out how this would be rolled out in Azawad.
A spokesman for the government on Sunday rejected the rebel merger, saying Mali would remain united and secular.
The MNLA declared Azawad an independent state in April after sweeping across Mali's three northern regions: Kidal, Gao and Timbuktu.
The move was universally rejected abroad and contested by Ansar Dine, the Islamist fighters who fought alongside the MNLA but said they wanted to impose Sharia throughout Mali.
During an awkward joint occupation of Mali's main northern towns, Islamists sought to impose Sharia, sparking a number of protests by residents used to a more moderate interpretation of Islamic law.
Hundreds took to the streets earlier this month in the town of Gao to contest the ban on playing football or video games, and Ansar Dine fighters fired into the air to disperse crowds.
Meanwhile, separatist MNLA rebels saw themselves sidelined by the more militarily powerful Islamists, who locals and security experts said had the backing of fighters from Al-Qaeda's North African wing, AQIM.
Residents say Islamist fighters are more present in the center of the main towns while MNLA gunmen control access points. Tensions simmered but clashes never broke out between the two groups and they merged in Gao after weeks of talks.
Given the differences between the groups and the lack of trust between leaders in a zone where allegiances frequently shift, the alliance is seen by many as opportunistic, and one that could further complicate efforts to end the crisis.
"I think this is a marriage of convenience," said Kwesi Aning of the Kofi Annan International Peacekeeping Training Centre in Ghana.
"[But] it makes the negotiations with MNLA and Ansar Dine very difficult as they will present a united front in terms of their demands. They are saying we will have to pay a very high price for them to change their positions," he said.
There have also been public protests against the MNLA, with many non-Tuareg civilians saying they do not want independence.
But the rebels' presence in the north has been uncontested as a power struggle continues in the capital between civilian government and the military, which has officially ceded power but continues to meddle in politics.
West Africa's ECOWAS regional bloc, which is leading efforts to tackle the crisis, is seeking to end the political crisis in the capital before tackling the north.
Malian and regional mediators have held talks with the rebels but, potentially further complicating the situation, the regional Al-Qaeda leader last week called on his fighters in Mali to back the Islamists seeking to impose Sharia.