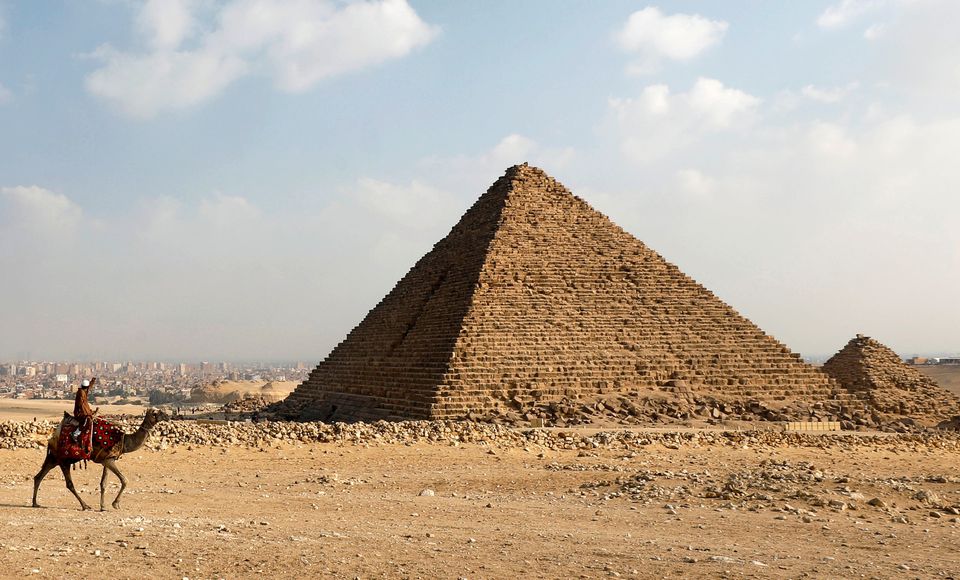 The Criminal Investigation Department of the Giza Security Directorate in Egypt have revealed the details surrounding the deaths of a man and his mother-in-law excavating antiquities inside a house in the Haram neighborhood at the Giza pyramids archaeological area.
According to investigations, a group of heirs granted a young man named Islam Ramadan, 32, and his family the right to reside in their home, due to deteriorating financial conditions.
Ramadan then used the house's location near the pyramids region and worked alongside his mother-in-law, Mona al-Sayed to excavate artifacts.
The official of the Civil Protection task force in Giza received a signal from the police that a partial collapse occurred inside a house on Gamal Abdel Nasser Street in the Nazlet al-Semman tourist area, adjacent to the Giza pyramids, which necessitated the transfer of a force to the scene.
Investigations revealed that the pair had dug a hole under the house six meters deep and another six meters in width. The sand collapsed on them while they were below, which led to the death of the woman. Her body fell on her son-in-law's, who had been calling for help prior to suffocation.

Ramadan's wife fled with her children for fear of legal accountability.
Over the course of seven hours, the rescuers worked to retrieve the bodies of the young man and his mother-in-law using drilling rigs and landing equipment.

An official claim was recorded and referred to the public prosecutors for investigation.