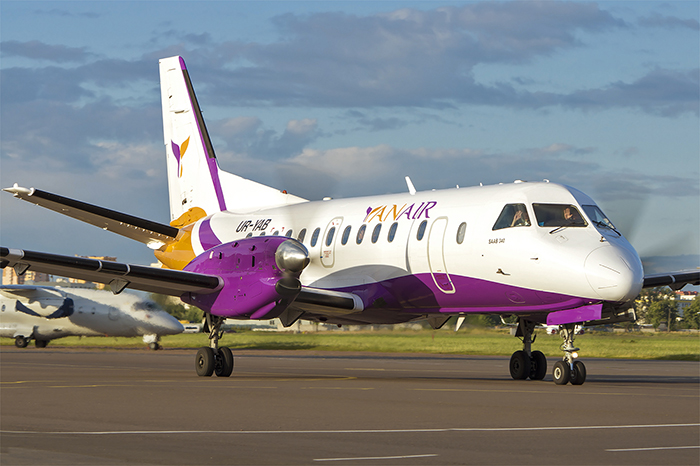 Correction: Name of the airliner was changed to YanAir, from RyanAir.
Marsa Alam airport received the first YanAir flight out of the Ukraine on Sunday, with 171 passengers on board, the head of the airport's media office Mohamed Taman said on Sunday in a statement.
The flight will operate three times a week.
The new air route comes as part of the airport's efforts to revive the tourism movement and open up new air routes for the south of the Red Sea, he explained.
Earlier this month, the UK airline company Thomas Cook announced that it will resume flights to Marsa Alam Airport, after a nine year suspension since 2008.
The airline will operate two flights weekly during the winter season, from the cities of Birmingham on Mondays and Gatwick on Thursdays.
Thomas Cook flights to Hurghada Airport increased to 11 flights a week instead of nine flights. The company is expected to operate more flights with the start of the winter tourist season in November.
The highest demographics of tourists who visit Red Sea resorts, especially during the winter season, are from Germany, Ukraine, and the UK.
Egypt has been battling to revive the badly-affected tourism sector after years of political turmoil, that followed the January 25 uprising. This was exacerbated by the Russian plane crash, which killed all 224 passengers and crew on board, most of them Russian tourists.
Different countries have placed travel bans on flights to Egypt's destinations and demanded certain security measures be implemented in Egyptian airports for the resumption of direct flights to be considered.
Russia halted all flights to Egypt after the 2015 incident. Since then, Egypt has received several Russian experts who inspected the security methods at Egyptian airports.