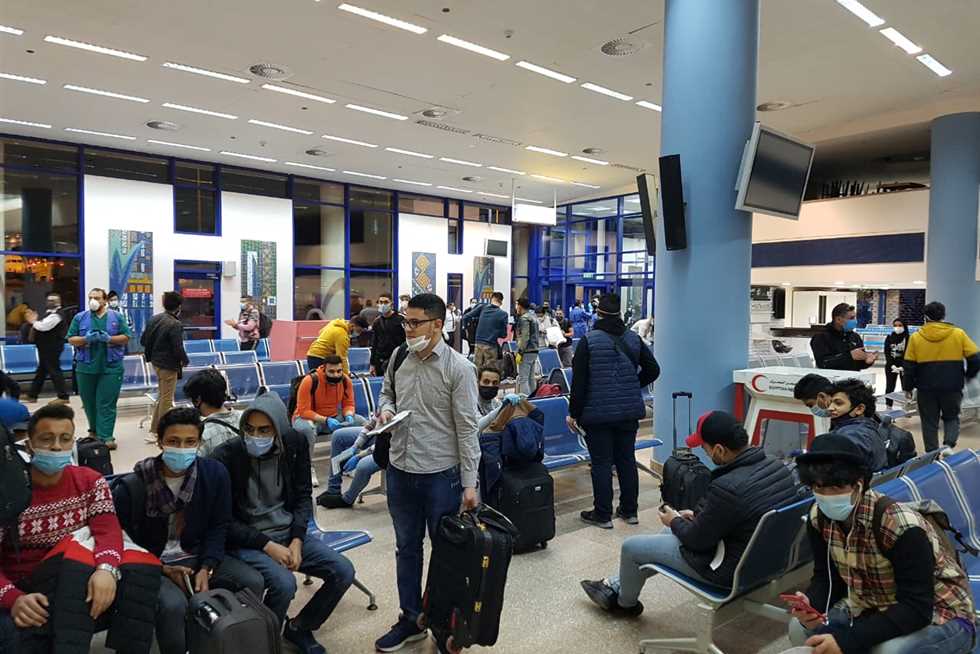 Egypt's Marsa Alam International Airport on Tuesday received an airplane carrying 327 Egyptians, including 25 children and 37 orphans, who were stranded in the United States due to the novel coronavirus outbreak.
This is the fourth repatriation flight to arrive in Egypt from Washington, DC. Two flights arrived in early April and a third flight landed on May 2, repatriating 339 stranded Egyptians.
Deputy Minister of Health and Population Tamer Mareai said that doctors from the Quarantine and Preventive Medicine Departments implemented preventive measures, including disinfecting the returnees and their luggage, taking their temperatures, withdrawing blood samples, and performing tests for antibodies.
Mareai added that doctors then transferred the returnees via air-conditioned buses to hotels, where they will be quarantined for 14 days.
The airport will receive another two flights on Tuesday evening, one from Baghdad and another from Khartoum.
Egypt's Ministry of Aviation — in cooperation with the Ministries of Immigration, Foreign Affairs and Tourism — organized a total of 22 special flights between April 21 and May 5 to return Egyptians who were stranded abroad due to worldwide flight bans.
Undersecretary of Ministry of Health in the Red Sea Governorate Tamer Mereai was informed that the maritime transport sector would organize sea voyages as well, to return Egyptians from Saudi Arabia's coastal city Duba.