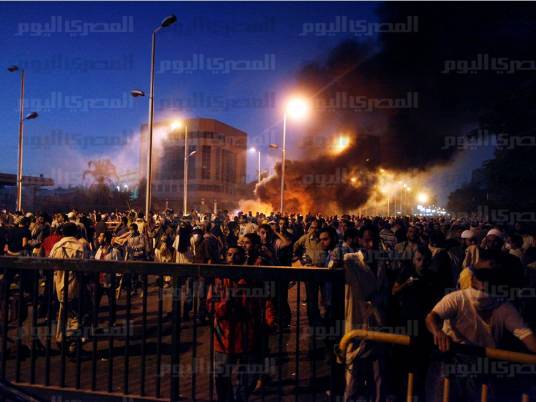 Muslim Brotherhood dissident Tariq Al-Beshbishy said many of the group
'
s leading members will announce the creation of the Confrontation Current next week, a group aiming to reconsider the ideas of the MB, especially as they relate to violence, and to confront the MB
'
s use of religion for political propaganda.
The MB leaders have held meetings with leading MB dissident Mukhtar Noah and former spokesperson Kamal El Helbawy in order to prepare an action plan for the Current, Beshbishy told Al-Masry Al-Youm.
The current aims to hold meetings with MB youth to convince them to refrain from violence and correct these notions about Islam.
Beshbishy accused the Muslim Brotherhood leaders and Guidance Bureau of conveying ideas leading to sedition and relaying a distorted picture of Islam, adding that these ideas are responsible for the violence going on right now in Egyptian streets and universities.
Such violence, in Beshbishy's opinion, cannot be countered by security solutions in large part because young Brotherhood members consider it Jihad and hope to be martyrs. They will continue their movement until achieving the ultimate goal of returning deposed President Mohamed Morsy to power.
Edited translation from Al-Masry Al-Youm