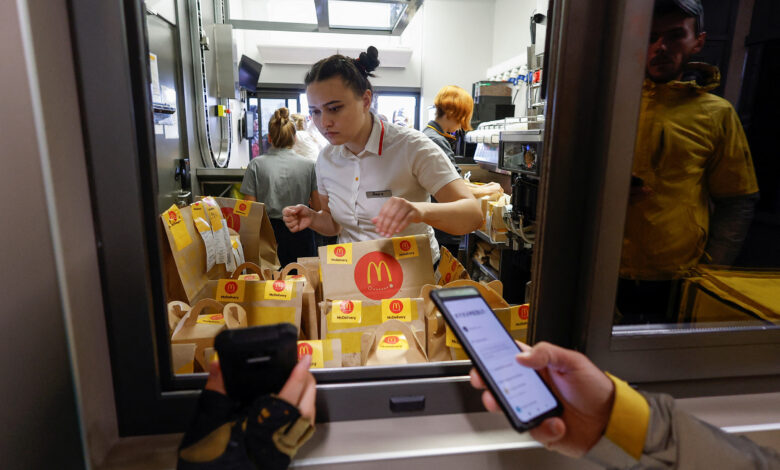 McDonalds in Ukraine has reopened three of its restaurants in Kyiv for the first time since Russia's full-scale invasion in late February.
The restaurants opened on Tuesday for delivery only.
McDonalds will open seven more restaurants sometime later this month, and dine-in and drive-through services are set to resume in October, according to Alesya Mudzyri, head of corporate communications at McDonalds in Ukraine.
"Restaurants will be open from 9:00 a.m. to 9:00 p.m. and will close during the air raid alarm to allow employees and patrons to evacuate to the nearest shelter," Mudzyri said on Facebook.
"At the same time, the team quickly issues already paid orders while stopping production processes and turning off equipment before closing."
In August, the company announced a "phrased plan" to reopen some restaurants in the capital and western Ukraine.