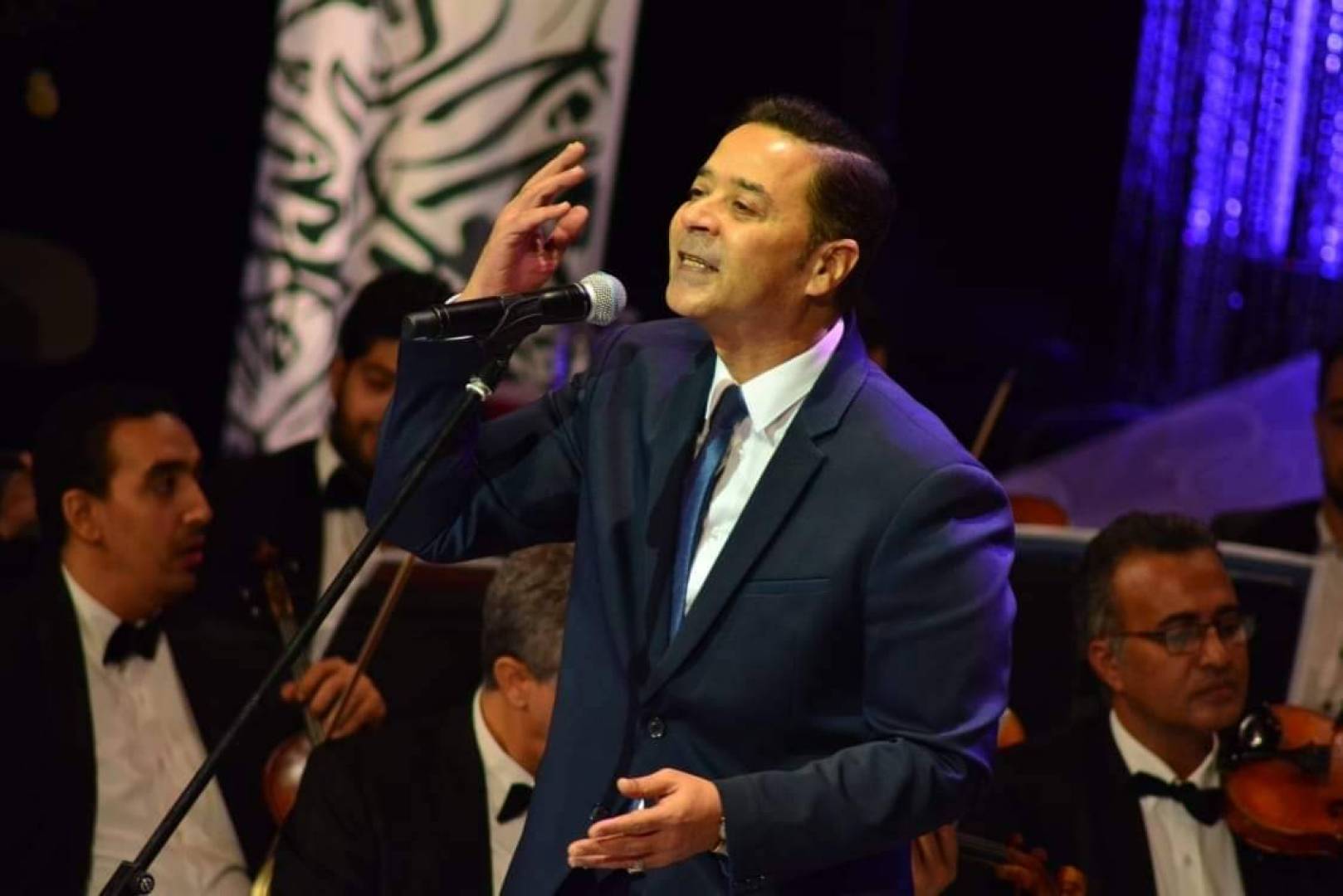 Egyptian singer Medhat Saleh will perform a concert at the Cairo Opera House's open-air Nafoura Theater on August 13.
Featuring the participation of pianist Amr Selim, Saleh will sing songs such as Aked, Hekayt Warda, Walla Teswa Demoua, Hatklm, Kawkab Tany, El Millionerat, Had Yaoul Lhabibi, Bahlam Ala Kaddy, Ya Gared al-Nakhl el-Aaly alongside performances of some of the most beloved classical Arab songs.
Saleh expressed joy to perform at the Cairo Opera House, and hailed the Nafoura Theater as a grand new achievement enriching Egypt's culture.
The Ministry of Culture set up two open-air theaters, located in the Cairo Opera House complex and al-Hanager Theater Square, to allow events to resume while maintaining social distancing precautions.
The two theaters host daily performances and ceremonies at a capacity of 25 percent.
Prime Minister Mostafa Madbouly announced back in June that restaurants and cafes would resume operating at 25 percent customer capacity, a first step toward a gradual reopening.
Shisha smoking, however, remained banned.
Hotels are reopened at 50 percent occupancy rates, while shops and commercial malls are closed at nine pm while restaurants and cafes closed at 10 pm.
Clubs, youth centers, cultural facilities and cinemas are also allowed to reopen at 25 percent capacity.