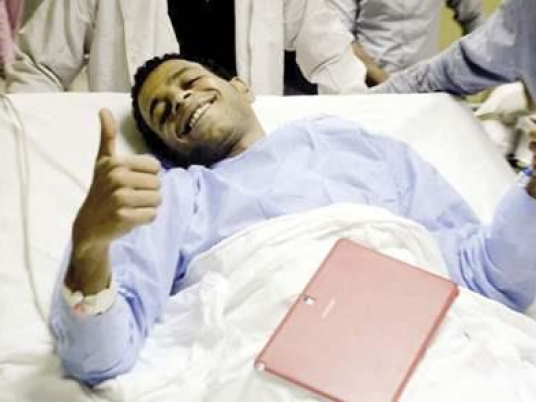 It has been more than a year since Sada el-Balad photojournalist Amr Sayyed was shot at Cairo University
In April 2014, Sayyed survived a 9-mm bullet to the heart while covering clashes between pro-Muslim Brotherhood students and security forces at the university.
Today, Sayyed goes about his daily routine normally, apart from the common symptoms of fatigue he experiences from having the bullet lodged so close to his aorta.
Adding to Sayyed's dilemma is the fact that each time he passes through a metal detector, the machines beep, obliging him to submit to a manual search. He then has to explain why he sets off the alarm.
If Sayyed were to travel abroad, he would need a document from the health and foreign affairs ministries confirming he carries a bullet inside his body. This would allow him to minimize any potential issues he may have with security.
Though he was told he needs surgery to improve his health, the type of surgery he requires is only available in the United States or Germany.
Unfortunately, none of the government's promises to finance his expensive treatment have materialized. Additionally, his pension has yet to be activated, as was promised.
Edited translation from Al-Masry Al-Youm