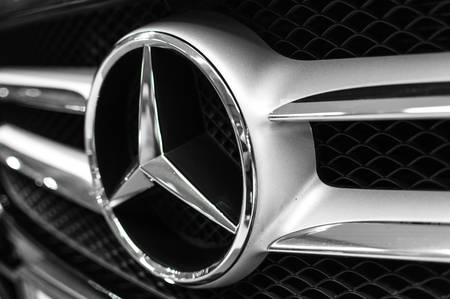 After at four-years hiatus, Mecredes Benz will resume assembling passenger cars in Egypt in addition to launching an investment plan in the region: the establishment of a logistics hub in the Suez Canal Economic Zone, which will be the first of its kind in the entire Middle East, according to an official statement by Mercedes Benz.
The statement indicated that after long discussions led by the Egyptian Prime Minister Mostafa Madbouli between the Mercedez-Benz group and the Egyptian government, both sides signed a memorandum of understanding for local assembly of Mercedes-Benz passenger cars in Egypt.
The highly anticipated cooperation is the foundation for the logistical hub and training center in the Suez Canal Economic Zone. The hub will enrich the region with up-to-date mobility techniques in addition to promoting the availability of self-driving and electric cars.
The agreement avowed that the market for Mercedes-Benz cars in Egypt will see further enhancement.
"Egypt has been an important market of Daimler for passenger cars, buses and commercial vehicles for many years. In the long term, we create various potentials for the country and the region through strategic cooperation for mobility topics," Markus Schäfer, a member of the Daimler AG Board of Management for Corporate Research and Mercedes-Benz Cars Development, alluded.
In the same vein, he highlighted his company's significant contributions to alleviating stress in the Egyptian economy.
Jörg Burzer, an executive board member of Mercedes-Benz Cars, Production and Supply Chain, mentioned that the planned local assembly will enable the company to fulfill customers' desires and needs easily as the assembly will rely on a locally-based production network.
The statement mentioned the participation of local suppliers, confirming that this agreement will secure more than 1,000 direct and indirect job opportunities in the Egyptian market.
The prestigious auto giant closed its production line in Egypt four years ago due to unrevealed reasons. The company then changed its mind and decided to jump back into the Egyptian market, a step approved this year by Egypt's prime minister.