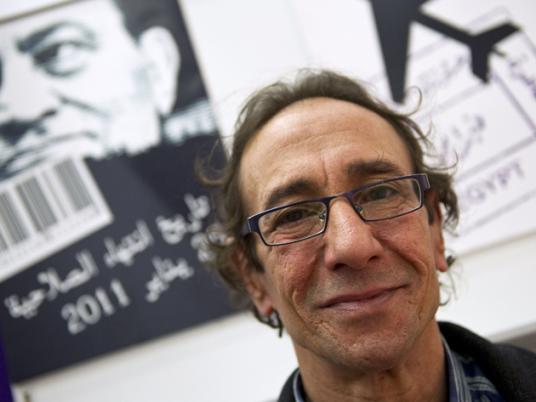 Merritt Publishing House founder and owner Mohamed Hashem said he plans to leave Egypt, claiming that he can no longer see the revolution in action.
"The noise of the machinery of dictator-makers is unbearable, and its annoying creak which trivializes the revolution, the greatest value in the lives of Egyptians, and [trivializes] their dreams for civilian rule – not religious, and not military – continues," Hashem wrote on his Facebook account.
Hashem said he does not want to join a team that practices "political terrorism under the name of religion" or the "chorus of [Defense Minister] Abdel Fattah al-Sisi's deification."
According to Hashem, Sisi played a respectable role when he supported the Egyptian people during the 30 June revolution and confronted the terrorism of Islamists, but that did not mean he should accept a military rule.
"Merritt will be managed by a writer who is one of its sons. I will work and cooperate with him while abroad."
"I wouldn't have [left] except for this terrible amount of disgust," Hashem explained.
Hashem opened the headquarters of Merritt Publishing House, near Tahrir Square, for protesters during the 25 January revolution.
He is one of the leading publishers in Egypt through Merritt which printed more than 600 titles since it was founded in 1988.