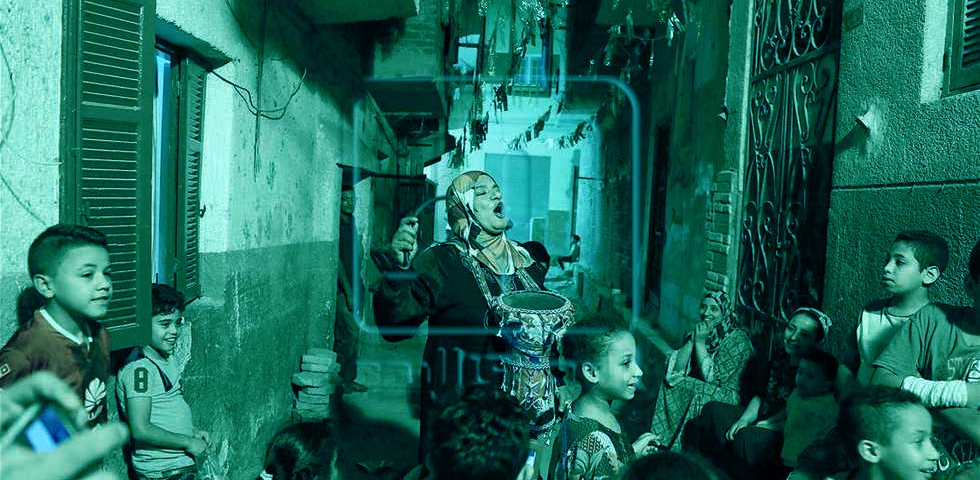 Carrying her drum and baton, Dalal Abdelkader tours the popular streets of Maadi after 12.00 am to the tune of Ramadan songs, calling out to awaken the people for Ramadan Suhour with her distinctive voice.
Dalal, 43, married and mother of four, has a unique story that caused her to become a Mesaharaty, a unique line of work to become involved in and even more rare for a woman. Dalal says she does this job to follow in the footsteps of her late brother Ahmed, whom she loved very much.
Ahmed died in 2012, aged 57. He was a Mesaharaty besides his regular job at the municipality. His salary from his primary job was LE280 per month and he was father to five sons.
"His social and subsistence level was poor," said Dalal with a saddened voice. He worked as a Mesaharaty very Ramadan for 21 years even though, in the end, he was in a wheelchair.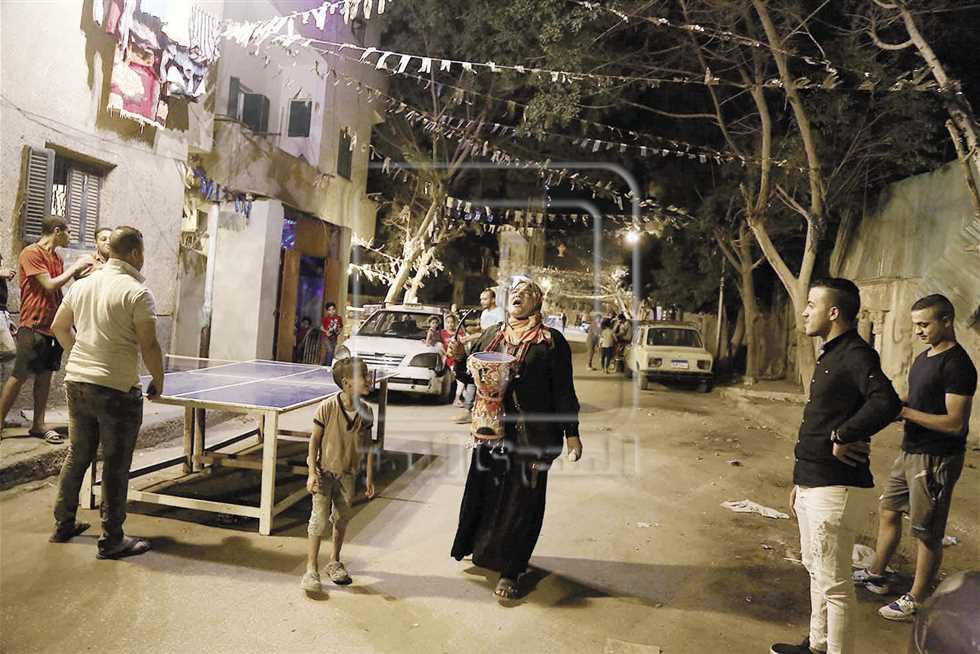 He was a generous person and everyone loved him; he was kind to all. He divided the money he used to get in Ramadan between his relatives and poor people.
After his death from a severe illness, Dalal decided to carry on her brother's professional career, reviving his memory every year during the month of Ramadan and joining the other Mesaharaties on the street.
"This is because he was the closest brother to me and I love him very much. In the beginning, my motivation was to challenge my family and the provocations I saw from people on the street."
On the first day, Dalal was determined to achieve her wish and remember her brother, as she recounts: "It is a difficult feeling [knowing] that I'll take my brother's place, his drum, his baton.. to make people know that my brother died and I'll always remember him."
Throughout the year, Dalal helps her husband who runs an ironing shop. She is also obliged to pay the expenses of her late brother's children.
Dalal concluded by saying: "A Mesaharaty is not a beggar, nor was he ever a barbarian; he is a man of all the people. And I can assure you that he would not be a Mesaharaty unless he really loved the profession.
"People need to know that a woman can do a man's job … and even better," she concludes with a big smile.
Edited translation from Al-Masry Al-Youm