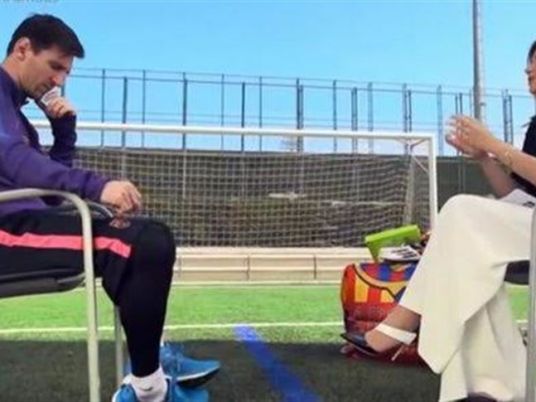 Argentinian soccer megastar Lionel Messi's offer to put his shoes up for auction and donate the proceeds to Egypt's poor has provoked a heated response from Egypt's former national team captain, Ahmed Hassan.
"For shame… Egypt's name is greater than Messi's shoes," Youm7 quoted Hassan, former Anderlecht midfielder and longtime leader of Egypt's squad, as saying. "This is hugely insulting to the great country of Egypt. With all respect to him as a football star, we do not need his shoes."
Messi made the offer during an interview with Saudi-owned MBC Masr's "Yes I am Famous."
The charitable offer, following in a long tradition of sport star shoe auctions, hit a raw nerve in Egypt for its unfortunate connotations in Arab culture. Shoes are often taken as a symbol of disrespect and insult in Egypt and the wider region.
Messi's interview was the second episode of the MBC Masr program.