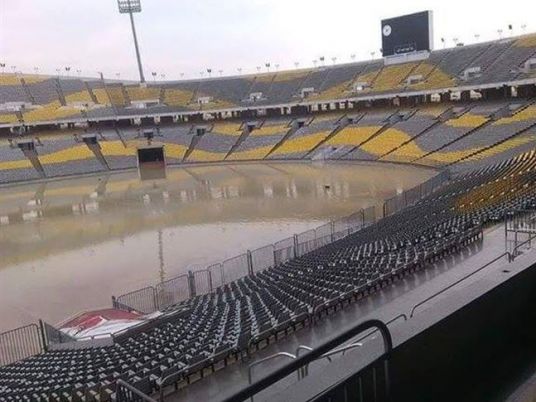 The chairman of the Egyptian Meteorological Authority, Ahmed Abdel Aal, has advised football authorities that the Egypt-Chad football match, scheduled to take place at the Burg al-Arab Stadium in Alexandria, Tuesday, be moved to another stadium due to expected bad weather.
The match is the second leg of the preliminary qualifiers for the 2018 World Cup 2018 in Russia.
Low-level and medium-level clouds are expected on the north coast to include the Salloum, Matrouh and Alexandria governorates. The rain expected in those areas will range between moderate to heavy, said Abdel Aal during a phone call on the radio Sunday.
Rain could result in floods along the Red Sea, Central Sinai and South Sinai on Monday and Tuesday.
Starting Sunday, floods in Burg al-Arab City are expected, Abdel Aal warned.
Abdel Aal recommended transferring the match to a stadium in the south, Aswan for example, and postpone it to Wednesday.
Edited translation from Al-Masry Al-Youm