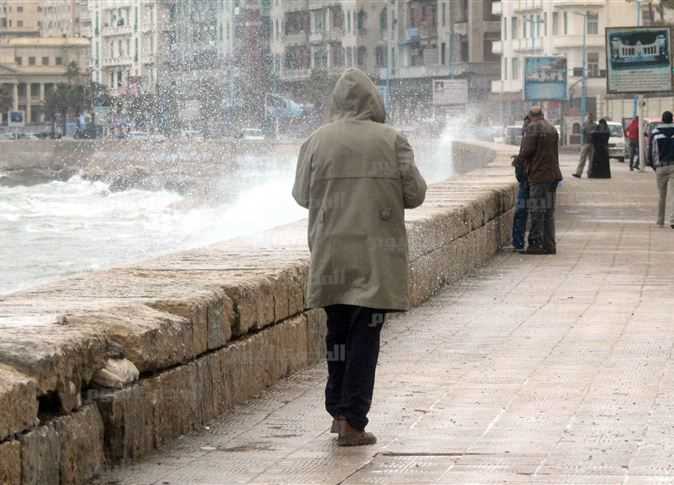 The head of the Climate Change Information Center at the Ministry of Agriculture and Land Reclamation in Egypt, Mohamed Ali Fahim, warned of an air depression nationwide on Wednesday.
Large amounts of moisture, and medium and low clouds will multiply over the north of the country, Fahim explained.
Low temperatures will hit Sudan and the southern Sahara, causing weather instability and attracting huge amounts of very cold air currents from northern Europe, he added.
An air depression coming from Europe will reach Egypt through Italy and Greece and will cause active winds laden with sand and dust,
Wind speed may exceed 40-55 km / h in some parts and cause a drop in temperatures to bring back severe winter weather, with temperatures reaching 5C at night.
Cold weather is expected to continue throughout next week, which may cause negative effects on fruit trees in particular, he said.
The weather may impact the growth of summer potatoes and beans, the sizing and coloring of tomatoes in the Upper Egypt governorates, as well as grains like peas, cumin, anise, chickpeas and fenugreek, Fahim continued.
Fahim recommended controlling irrigation and adding potassium compounds to irrigation water, or spraying it with potassium sulfate at a rate between 10 and 12 kilograms, using immersion irrigation, and between four and five kilograms using drip irrigation.
Potassium nitrate and citrate could be added to spraying water at a rate between six and eight millimeters per liter.
Most fruit trees, especially mangoes, grapes, olives and palms, will be affected, so high-phosphorous compounds, phosphoric acid, and calcium boron compounds from good sources need to be used in irrigation and spraying water, Fahim said.
Edited translation from Al-Masry Al-Youm