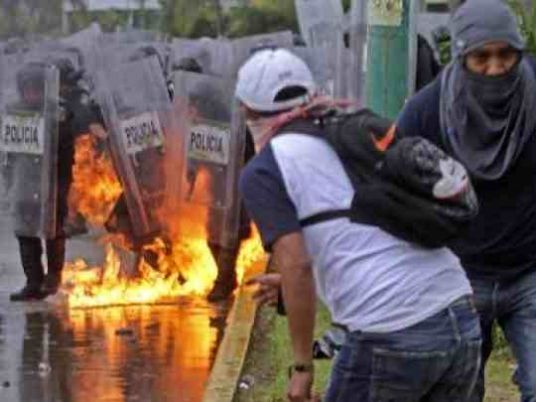 A former police chief in Cocula, the Mexican town where witnesses say 43 missing students were massacred, was arrested for allegedly participating in handing the young men over to a criminal gang, prosecutors said Friday.
Cesar Nava Gonzalez was arrested on November 16, the statement said, calling the former official a "member of the Guerreros Unidos criminal organization."
The teacher college students' disappearance and presumed slaughter has infuriated Mexicans fed up with corruption, impunity and a drug war that has left more than 100,000 people dead or missing since 2006.
Lawyer Vidulfo Rosales, who represents the parents of the missing students, said the families were told earlier Friday of the latest arrest at a briefing with officials.
The students were taken on September 26, after the mayor of the city of Iguala allegedly ordered police to confront students, sparking a night of violence that also left six people dead.
Members of the Guerreros Unidos drug gang have told investigators they killed the students and burned the bodies after police had handed them over.
The then police chief Nava Gonzales, who had been on the run since soon after the crime came to light, has confessed to responding to a call from the Iguala police chief on the night of September 26, to help with detaining the students, said lawyer Rosales.
Nava Gonzales said he helped take the students to the entrance of his town to deliver them to the Guerrero Unidos cartel, Rosales said.
Iguala's police chief remains at large, but the Iguala mayor and his wife have both been arrested.
Prosecutors accuse the mayoral couple of colluding with the gang and ordering the attack over fears the students would disrupt a speech by the mayor's wife, who was head of the local child protection agency.
Officials have stopped short of declaring the students dead, pending an Austrian university's DNA tests on charred bones. Federal authorities continue to search for them in Guerrero.
Highlighting their deep distrust of the authorities, families of the missing say they will only trust DNA test results from independent foreign forensic experts.