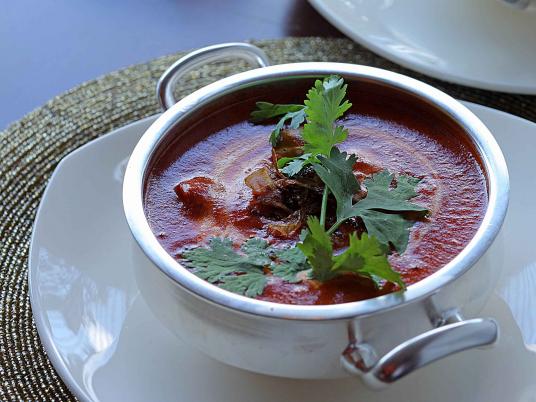 As traffic worsens (doesn't it always) and blockades and walls add to the fun of navigating Cairo mid-week, it seems less and less appealing to travel from north (Mohandiseen) to south (Maadi) or even in between Dokki, Zamalek and Garden City. If you're at the office late and up for a bite or a drink with friends, finding the closest and tastiest venues sounds like a pleasant alternative to wasting away for a couple hours in traffic trying to make it home.
Mohandiseen and Boulak
Although you wouldn't necessarily naturally link these two neighborhoods together, getting to Boulak on the Imbaba bridge can mean escaping to food and drink heaven and missing rush hour traffic. Mohandiseen is full of great restaurants and bars, from Golio's to Cairo Jazz Club, and features street fare at My Queen to steaks at Charwoods. Boulak's Nile Towers offer up a number of nightspots and eateries as well, including Casper and Gambini, as well as Zeitouna for Lebanese cuisine. The Fairmont also contains the new O Bar and Saigon Grill, an Asian eatery which is offering free food from 6-8 on weekdays until the end of February.
Zamalek
For those with offices in Zamalek, the options are aplenty. The Coffee Bean now has a second branch on 26th of July Street. One can grab Sushi at Mori or cocktails at Amici. With parking issues on the island, it is best to find places to which you can walk, keeping your bags toward the sidewalk of course. For a more low key evening, you can always grab a sandwich or sushi at Makani and take a stroll to Aubergine or Deals for a beer.
Downtown and Garden City
There's no end to the little bars filled with interesting people and great conversation. If you work downtown or can get there by evening, stop for a beer at Le Grillon or Cafe Riche. Both offer delicious mezze for an early evening bite. There are a multitude of street food vendors available in the area surrounding Tahrir Square. Look for colorful chairs and food carts and try your luck, or stop in at Farshat Somaya off Youssef al-Guindy Street. To dress up your evening, Garden City offers the Lebanese eatery Taboula and bars and restaurants at the Kempinski, the Four Seasons Hotel and the Garden City Club, if you know a member.
Giza and Dokki
Dokki's dining guide has never been very extensive, although for drinks, much is said of Melouk on Abdel Rahman al-Rafaie Street, an understated bar for an after-work wind-down. Giza offers a huge number of restaurants along the Nile, including the pricey but delicious Asha, the Nile boat night spot Yasso and Peppe's Pizza.