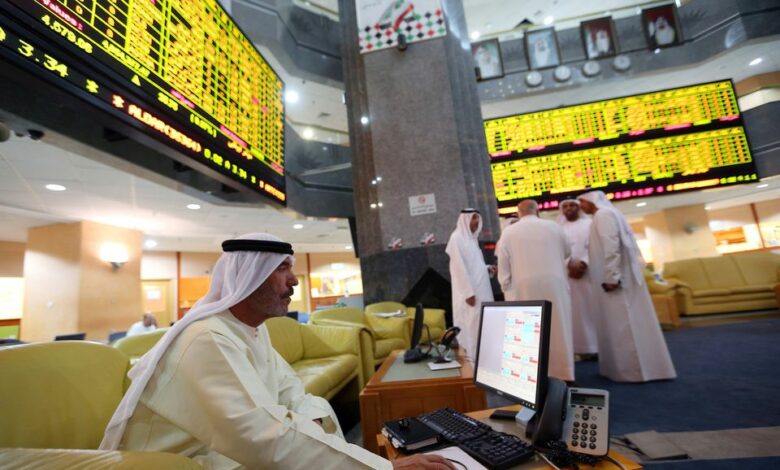 Aug 1 (Reuters) – Most major stock markets in the Gulf rose in early trade on Sunday, with Abu Dhabi index hitting a record high, although Qatar bucked the trend to trade lower.
In Abu Dhabi, the index (.ADI) advanced 1.7 percent, hitting its record high, buoyed by a 6.5 percent jump in Emirates Telecommunications Group (Etisalat) (ETISALAT.AD).
On Thursday, the telecoms firm reported quarterly net profit of 2.40 billion dirhams ($653.5 million), up from 2.39 billion dirhams a year earlier.
In a separate bourse filing, the firm also approved distribution of interim dividend of 40 fils per share for the first-half of 2021.
Among other gainers, First Abu Dhabi Bank (FAB.AD) gaining 0.5 percent, on course to extend gains from the previous session.
The United Arab Emirates' largest lender on Wednesday posted a net profit of 2.88 billion dirhams for the second-quarter, up from 2.4 billion a year earlier. read more
The bank's net impairment charges fell 36 percent to 677 million dirhams.
Saudi Arabia's benchmark index (.TASI) gained 0.3 percent, with Al Rajhi Bank (1120.SE) rising 1.4 percent and Sahara International Petrochemical Co (2310.SE) climbing 1.8 percent.
The petrochemical firm posted quarterly net profit of 829.9 million riyals ($221.3 million) compared to a loss of 99 million riyals year ago.
Dubai's main share index (.DFMGI) added 0.3 percent, led by a 1 percent increase in sharia-compliant lender Dubai Islamic Bank (DISB.DU).
On the other hand, the Dubai Financial Market (DFM.DU) retreated 3.7 percent after reporting a sharp fall in second-quarter net profit.
The Qatari index (.QSI) eased 0.1 percent, hit by a 1.2 percent fall in petrochemical maker Industries Qatar (IQCD.QA).
($1 = 3.6726 UAE dirham)
($1 = 3.7503 riyals)
Reporting by Ateeq Shariff in Bengaluru; Editing by Toby Chopra
Our Standards: The Thomson Reuters Trust Principles.