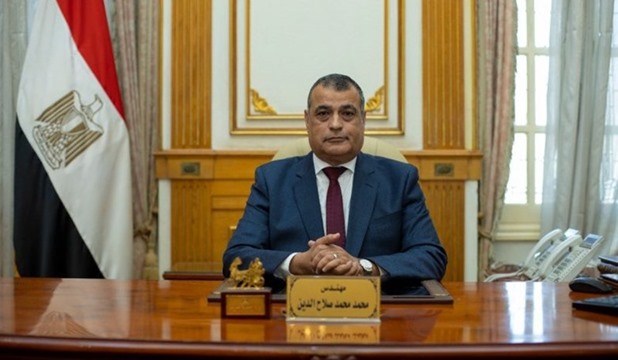 Minister of Military Production Mohamed Salah Eldin Moustafa discussed with Environment Minister the implementation of a project of a station to transform the waste to electrical energy in Abu Rawash in addition to a number of issues of mutual cooperation between both sides.
The meeting comes in light of directives of President Abdel Fattah El Sisi and continuous follow up of the prime minister with the ministries concerned with the file of the new system of solid waste.
The project of recycling waste and transferring to clean energy is from the measures that would contribute to maintaining the environment and adaptation with possible climate changes, he said.
This important project comes within the framework of a protocol inked between the ministries of military production, local development and environment and Giza governorate to cooperate and coordinate on allocating a piece of land in Abu Rawash for the project which targets transferring 1200 tons per day to 30 megawatts/hour of electricity.
All parties are working for activating cooperation and implementing this project as soon as possible to contribute to improving the environmental, health and living conditions of citizens in addition to limiting the rates of pollution and establishing national industry for managing waste and providing job opportunities, he said.
Meanwhile, Fouad lauded the fruitful cooperation between the ministries of military production and environment in several joint files, asserting the importance of integration between the different institutions of the state.
Fouad said that the plan of her ministry targets increasing the number of stations annually, asserting the importance of these stations which observe the kind of air and pollutants.
MENA