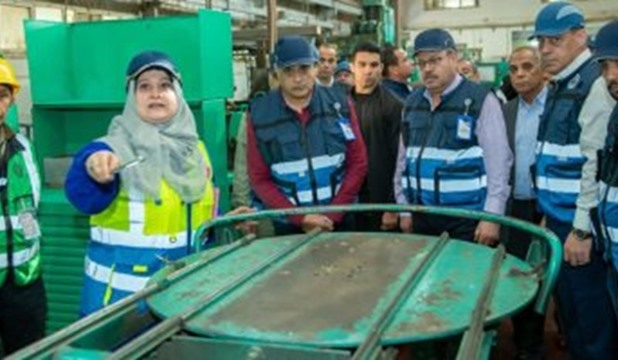 State Minister for Military Production Mohamed Salah el Din Moustafa on Saturday visited Helwan Diesel Engines Company (Factory 909) to check work progress there.
The minister was accompanied by a number of the officials of the State Ministry of Military Production.
He lauded the important roles played by the company to serve all industrial, agricultural and power generation purposes and provide the local market with products to support the national economy and reduce imports.
The minister urged the company staff to speed up the implementation of all projects efficiently on time.