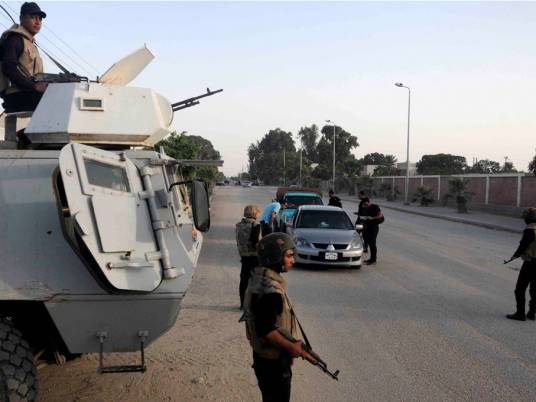 Eight suspected members of Sinai-based militant group Ansar Bayt al-Maqdis were killed in a security campaign in North Sinai on Friday, a military source said.
Two of the suspected militants were killed and six others were injured in an army air raid south of al-Arish city, while the remaining six were killed in a ground operation south of Sheikh Zuweid, the source added.
Earlier this month, Army spokesman Mohamed Samir said that the military had killed 70 suspected militants in the first week of March and 173 in February.
Militancy inside Egypt has seen a significant rise since July 2013, with most attacks targeting security forces in North Sinai.
Ansar Bayt al-Maqdis, Egypt's most notorious militant group, has claimed more responsibility for attacks than any other group in Egypt.
The group pledged allegiance to Islamic State fighters in Iraq and Syria last November, renaming itself as the "Sinai Province".