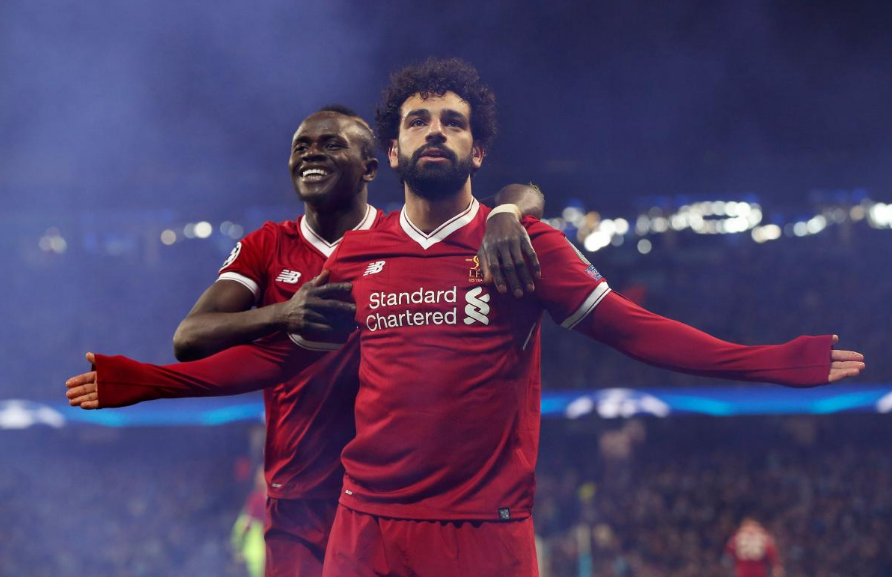 Liverpool sensation Mo Salah is looking forward to possibly achieving a new record, as the results for Professional Footballers' Association Players' Player of the Year for the season 2017/18 are set to be revealed on Sunday evening. The prize is awarded to the player who has demonstrated the best performance in the British football tournaments this year in an annual celebration organized by the Professional Football Players Association.
Many expect Salah to win in what has been dubbed as the most prestigious award in English football and the list of finalists was announced last week. Rivaling Salah for the prize are esteemed footballers such as Manchester City midfielder Kevin De Bruyne, Manchester City winger Leroy Sané, Tottenham Hotspur striker Harry Kane and Manchester United goalkeeper David de Gea.
It is no surprise to see the Egyptian Liverpool star on such an A-list as he had a sensational first season with Liverpool, where he scored a sensational 41 goals in 45 games. He also managed to crown himself as the Premier League top scorer as he scored an impressive 31 goals in the Premier League competitions this season, in addition to eight goals in the UEFA Champions League.
Salah has also been seen as the main reason behind the Reds making it to the semi-finals of the UEFA Champions League for the first time in a decade. He also led the Reds to third place in the Premier League. However, De Bruyne has also had an incredible season as he helped Manchester United achieve their fifth UEFA Champions League title, in addition to having the most assists in the competition.
Professional Footballers' Association Players' Player of the Year Award was first presented in the 1973/1974 season. It is presented to the best player in the competition with no regard to nationality. The first to win the award was Leeds United player Norman Hunter, while the first non-Brit to pick up the award was Irish Pat Jennings, who played for several Premier League clubs including Tottenham Hotspur and Arsenal, winning the FA Cup with both North London rivals.
Manchester United has taken the lion's share of awards in the past with its players securing it no less than 11 times, versus only six times for Liverpool. The two rivals are followed by Tottenham Hotspur F.C. and Arsenal, who tie at five titles each.
The award is won through voting on the players of the 92 participant clubs in the Premier League with its first, second and third divisions. The votes determine PFA Player of the Year award , PFA Young Player of the Year award in addition to PFA Team of the Year award.
Salah's nomination comes as no surprise as he has been having a record-shattering season, equaling the top number of goals scored in a single season (31 goals), a feat that has not been achieved since 2013/2014 by Louis Swayers with Liverpool.