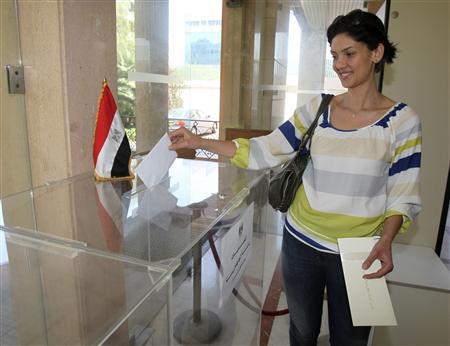 Immigration and Egyptian Expatriates Affairs Minister Nabila Makram on Wednesday announced the steps that expatriates can take to participate in the upcoming senate elections by voting through a courier method.
This method will help prevent gatherings inside or outside embassies and consulates, in light of the coronavirus pandemic.
Makram said that this came after requests from expatriates to allow them to participate through remote voting sites. This decision was realized through coordination between the National Elections Commission and the ministries of Immigration and Foreign Affairs, she added.
Expatriates can vote by first registering their data at the official website of the National Elections Commission, which will be active from Saturday July 25 to Friday July 31, said Makram.
As soon as registration takes place, a confidential code number will appear for use in voting on August 9 or 10, which Makram stressed should not be shared with anyone else.
Once entered, the code will grant access to the lists of candidates which voters can then print to make their selection, which is then placed into a sealed envelope. A declaration will then appear on the website stating the voter's participation in the electoral process.

This message must be printed out and signed by the voter and attached with a national ID card or passport with a copy of their residence permit. Dual national voters must attach a copy of their foreign passport.
These documents are then to be placed into another sealed envelope.
Makram explained that once the envelopes are ready, they can then be sent via express mail to the Egyptian diplomatic mission of the country they live in.
The envelopes are scheduled to arrive at the headquarters of the diplomatic mission by the end of August 12.
The National Elections Commission will announce the final list of candidates next Sunday, which will then be published on its official website as well as the official website of the Ministry of Immigration, Makram added.
She also called on all remote voters to finish the process by August 9, allowing them to smoothly send their papers before polls close.
President Abdel Fattah al-Sisi in late June ratified a law establishing a new senate, which will function as an upper house of the parliament.
It replaces the Senate Council with the Shura Council, which was the previous name of the chamber during former President Hosni Mubarak's era — the last time the chamber was in use.