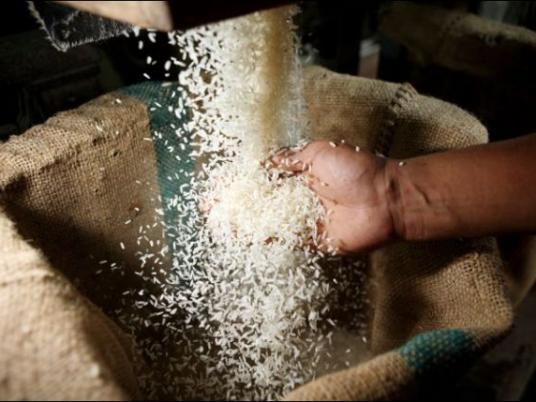 The Egyptian government will now allow rice exports once again in a move to help the country's recovering economy, according to Minister of Industry and Trade Mounir Fakhry Abdel Nour in a statement on Thursday.
"The government has agreed to open the door to export surplus rice crop with an increase in export fees on rice exports from $140 to $280 per ton," he said.
This step will bring income to the public treasury in the range of US$140 million (LE1 billion), in addition to the operation of rice mills and will add $500 million to the Egyptian trade balance, Abdel Nour added.
The export ban of rice in years, 2008, 2009 and 2011 had negative repercussions on the production and trade of rice since many large private rice mills had concentrated on the production of high quality rice for export because of the higher returns versus selling domestically, according to the Grain and Feed Annual 2014 report.
Abdel Nour Pointed out that the price today in the international markets for Egyptian rice is in the range of $750, while production has fallen by 25 percent in the United States and the rest of the world.
He added that all the experts predict the price of Egyptian rice will be $1,000 per ton on the international market by the month of March 2015, vs $375-420 of the imported long grain rice that can be used with the local medium grain rice for General Authority For Supply Commodities GASC's required 1.3 million tons of subsidized rice that benefits 68 million people with ration cards.
Due to an increase in planting area to 795,000 hectares in 2014-2015 from 790,000 hectares in the previous year, the harvest is expected to reach some five million tons.
As annual local consumption stands at some 3.3 million tons, this will allow for more rice to be exported.
The rice crop has played a large role in Egypt's agriculture, occupying some 10 to 20 percent of Egypt's total production area, according to the Ministry of Agriculture data.