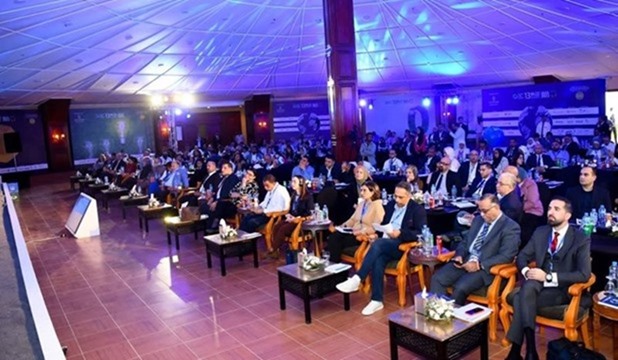 Minister of State for Emigration and Egyptian Expatriates' Affairs Soha Gendi asserted on Thursday that the State supports the efforts of social responsibility in creating a sustainable developmental climate, praising this year's 13th edition of the Social Responsibility Forum held on March 2-5, under the name "Egypt CSR Sustainability Forum", in the Red Sea.
Addressing the forum, Gendi pointed out to her participation, while she assumed the position of the rotating head of Egypt's delegation to the UN, in the talks on the UN document on sustainable development objectives, commending the keenness of the Egyptian leadership on nationalizing the sustainable development objectives and merging them in the development programs at all levels and including them in Egypt's vision for 2030.
The minister also reviewed the ministry's efforts to support development programs and activities for all targeted categories through a variety of training programs to qualify cadres for the labor market and business leadership.
He also underlined Egypt's efforts as part of a protocol signed with "Decent Life" institution which greatly contributed to promoting the living conditions of villages exporting illegal immigrants.
Gendi also highlighted the role of the Egyptian-German Center for Jobs, Immigration and Reintegration which was established by the Ministry as part of an initiative titled "Rescue Boats", which reflected the state's keenness on providing trained workers to the labor market.