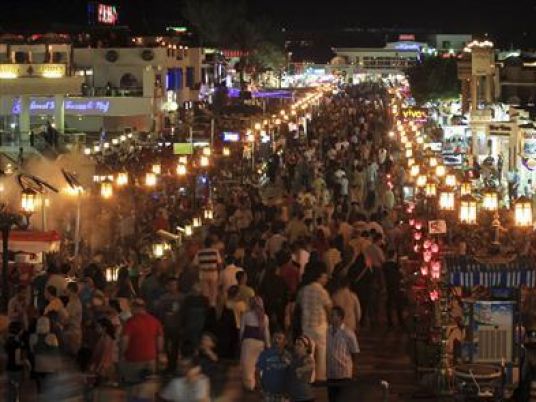 Egypt aims to receive 11-11.5 million tourists in 2015 and generate revenue of $9-$9.5 billion, new tourism minister Khaled Rami said on Sunday.
Tourism accounts for 11.3 percent of the economy and 19.3 percent of Egypt's hard currency reserves. It has suffered in the years of unrest since the uprising that toppled autocrat Hosni Mubarak in 2011.
Egypt is hoping to turn the sector around, Rami told Reuters at an investment conference in the Red Sea resort town of Sharm el-Sheikh.
"We have a strategic goal of reaching 20 million tourists in 2020, with revenues of $20 billion," said Rami, who was appointed this month after a cabinet reshuffle.
This month former tourism minister Hisham Zaazou said it would take more time for the industry to fully recover to pre-uprising levels of 14.7 million visitors a year.
It is making a gradual recovery, with Egypt receiving 9.9 million tourists in 2014, up from 9.5 million in 2013.