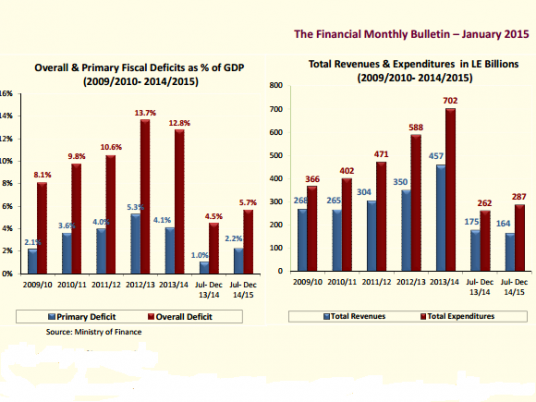 Trade and Industry Minister Mounir Fakhry Abdel Nour said that the government economic reforms and the gradual reduction of energy prices could lead to converting Egypt's budget deficit to a surplus by the 2016/2017 fiscal year, according to the newspaper Almal.
The paper quoted Abdel Nour saying that the government reneged on the allocation of farmland by direct order to be replaced by provisions in the new Investment law, which is expected to be released at the beginning of March.
The minister expects that at the end of February, the credit rating agencies will issue new positive reports over the Egyptian economy along the lines of Fitch.
Egypt's budget deficit increased reaching about 5.7 percent of GDP during first half of fiscal year 2014/15, compared to a deficit of 4.5 percent during July-December 2013/14, according to a Finance Ministry report .