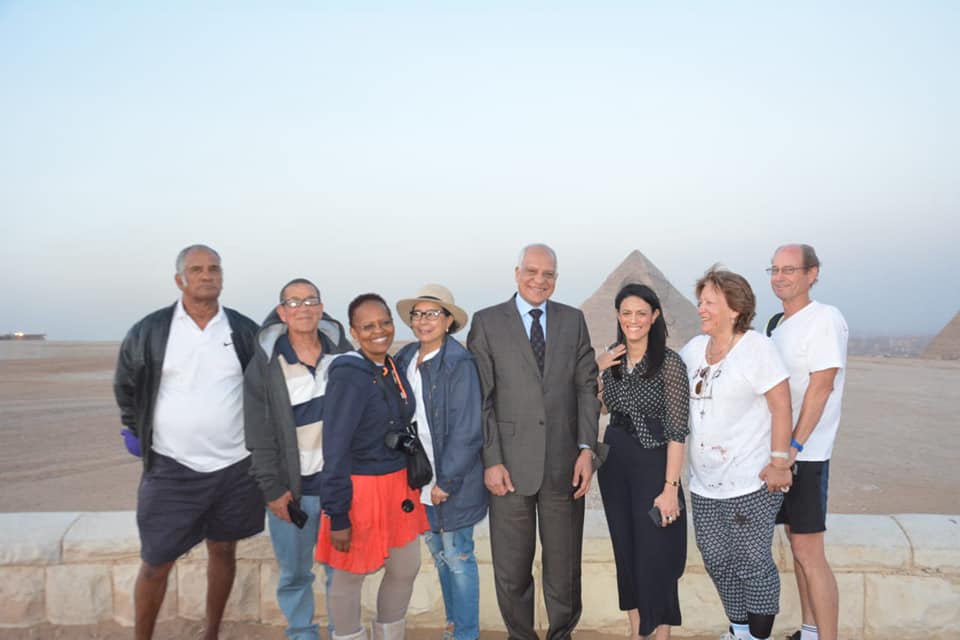 Egypt's Minister of Tourism Rania al-Mashat took a group of South African tourists to visit Giza's Pyramids and the Sphinx on Monday according to an official statement, after their bus was hit by an explosion near the Grand Museum on Sunday.
The sightseeing trip follows Mashat's visit to al-Ahram Hospital to check on those injured by the explosion.
South Africa's ambassador to Egypt alongside Giza Governor Ahmed Rashed accompanied the touristic group.
On Sunday an explosion hit a bus carrying 25 passengers, leaving 17 injured with no casualties. Egyptian officials assured that there were no critical conditions and that all injuries were minor.
The targeted bus was on its way to the Great Pyramids along with several historical sites in the area including the upcoming Grand Museum, which is expected to open to the public in 2020.
Photo credit: Facebook page of Ministry of Tourism – Arab Republic of Egypt