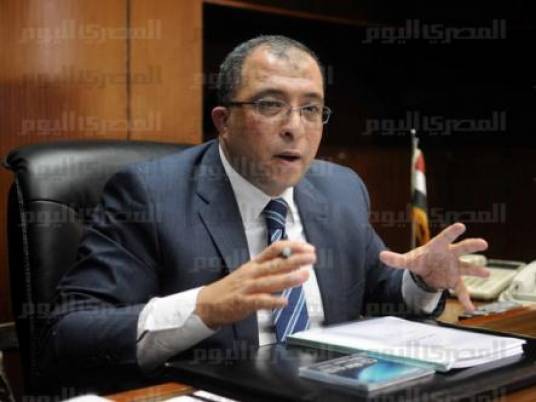 Egypt's Planning and International Cooperation Minister, Ashraf al-Araby has stressed that the Egypt Economic Development Conference is gaining momentum with the growing number of attendants expected in the event, thanks to the government's efforts, as he said.
Al-Araby told Al-Masry Al-Youm that the principal message he seeks to deliver to the conference attendees is that Egypt does, for sure, have a vision and a strategy for the upcoming 15 years.
"The world talks about development strategies beyond 2015, and all UN organizations, including the World Bank, are preparing development agendas towards 2030," said the minister.
He said, however, that without social justice in parallel with economic growth, Egypt will not achieve its dream. Therefore, the reforms cannot only focus on economy – they will be extended to social justice, education, health, scientific research, innovation, urbanization, environment and administrative reform.
Al-Araby explained that investors are concerned with the state's earnestness in declaring its vision for the future, adding that the government, therefore, is presenting its reform plans for all sectors.
Speaking of the new investment law, al-Araby argued that Egypt is taking the issue of improving the investment atmosphere very seriously, given that it is an objective provided for in the law, he noted.
According to the minister, Egypt has issued a number of laws that did not gain as much public attention as mas the investment law, even though they are equally significant. Those, he said, include the laws on mineral resources, microfinance, competition, commercial registry, as well as anti-monopoly legislation.