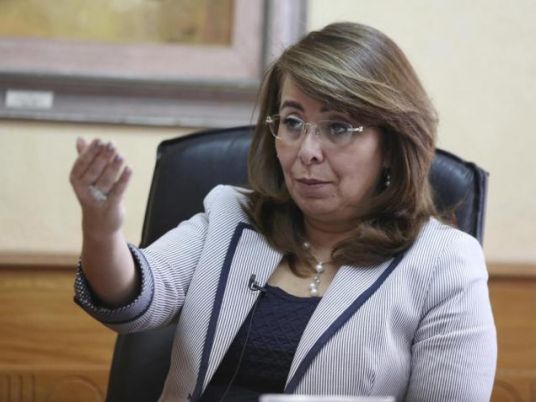 Social Solidarity Minister Ghada Wali on Monday indicated the necessity of imposing legal penalties on over-reproduction as a way to reduce its rates. Meanwhile, Immigration Minister Nabila Makram highlighted the important role of soft powers like arts and culture in facing terrorism.
This came during the ministers' participation in the 70th anniversary of establishing the UNICEF, entitled 'Hope for Every Child'.
The event was attended by each of International Cooperation Minister, Sahar Nasr; UNICEF representative in Egypt, Bruno Mayes; several MPs; representatives of the USAID; Agence Francaise de Developpement (AFD); Japan International Cooperation Agency; and a group of Egyptian actors.
In a statement, Wali indicated the importance of uniting the efforts of authorities and civil society to lower the immigration of minors, depending in this on celbrity actors, as they will deliver the message in the fastest way.
Wali highlighted the importance of UNICEF's role in childcare. She considered the 70th anniversary as a landmark for a real push on the path of childcare and protection in different societies around the globe.
Egypt has nine million children under the poverty line, which means they lack the most basic, minimum level of care, she said. These children are subject to several forms of violence, she added, indicating domestic violence, early marriage, and teenage pregnancy for girls.
The minister stressed the necessity of having a legal penalty against over-reproduction in a way that would reduce it; in addition to working toward additional social justice, in order to guarantee an opportunity of education, healthcare and development for every child.
During the event, UNICEF named actors; Ahmed Helmy, Mona Zaki and Donia Samir Ghanem as new goodwill ambassadors in Egypt.
UNICEF was established in December 1946 to provide food, shelter and healthcare for European children who faced risks of famine.
Edited translation from Al-Masry Al-Youm