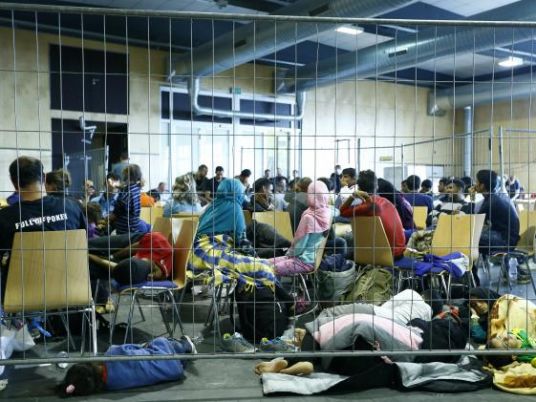 The Canadian Embassy in Cairo said on Sunday that recent information regarding changes in Canada's asylum policy toward Egypt is false and inaccurate, sparking controversy, as earlier reports from the Canadian government said it will soon include Egypt on the list of countries that qualify for expedited asylum applications without judicial hearings.
"The Embassy of Canada in Egypt has recently noted the presence and circulation of fake and inaccurate information online regarding changes to Canada's refugee policy with regards to Egypt and other countries. Please disregard such websites and rely only on information present on our official websites," the Canadian embassy in Egypt said in a Facebook post earlier on Sunday.
The statement did not clarify any further details to explain whether the previous statement by the Canadian government is no longer valid.
The Canadian Embassy in Egypt was not immediately available for comment.
The inconsistent reports, and the confusion regarding the actual eligibility requirements of who can successfully apply to Canada as a refugee, angered users on social networking sites, questioning the terms and details of the resolution and how to prove cases of persecution.
Egypt Independent was able to verify that earlier this month, the Refugee Protection Division (RPD) stated on Canada's Immigration and Refugee Board website that effective from June 1: "it has designated claims for refugee protection from Afghanistan, Burundi, Egypt, and Yemen as eligible for processing under the Policy on the Expedited Processing of Refugee Claims by the Refugee Protection Division".
The purpose of the policy is to enable the RPD to meet its mandate of making refugee status determinations fairly and efficiently by accepting claims without a hearing in appropriate circumstances.
According to the Canadian government website, if a person is a refugee from outside of Canada, he/she must be referred from the United Nations Refugee Agency (UNHCR), a designated referral organization or a private sponsorship group.
The person cannot, however, directly approach the Canadian embassy to apply as a refugee.
Further, for the individual to be successfully referred, he/she must fall into being either a "convention refugee abroad class" – which means the person is outside of their home country and cannot return fearing persecution based on race, religion, political opinion, or nationality –  or by being a "country of asylum class" – which means the person is also outside their home country, or the country where they normally live, and have been seriously affected by civil war or armed conflict, or have been denied basic human rights on an ongoing basis, the Canadian government's website explained.
The policy was first issued by the Immigration and Refugee Board of Canada on September 18, 2015, and since that time, claims from Syria, Iraq and Eritrea have also been designated as eligible for processing under the policy.
The designation was initiated based on high national acceptance rates in 2016, including a sufficiently high volume of cases, review of common claim types and issues relating to claims from these countries, the Immigration and Refugee Board of Canada said.
Canada is a one of the countries that many Egyptians are interested in migrating to, along with the United States and Australia. Asylum to Canada requires entry to the country through a visa – tourism or study – or a case of clear persecution, religious or political.