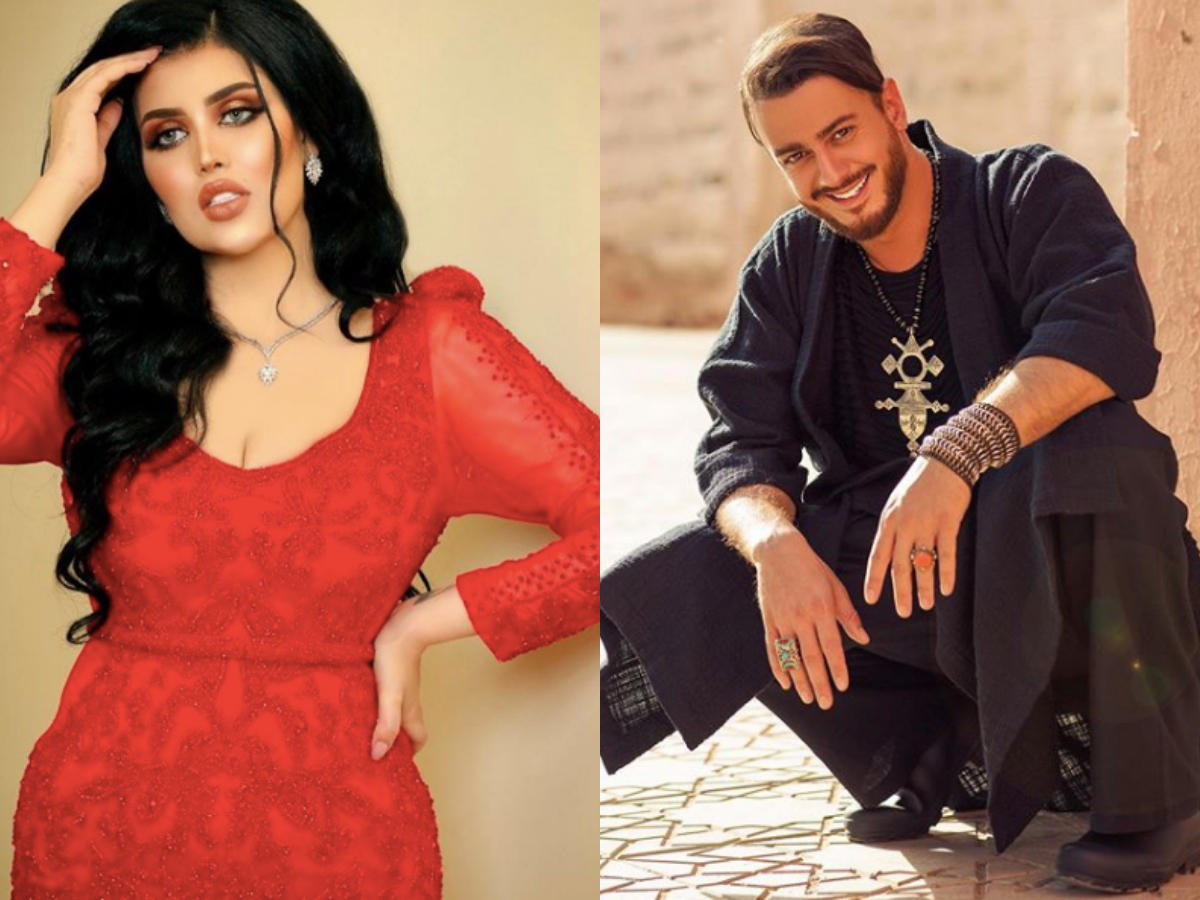 Moroccan Singer Ibtissam Moumni, who was crowned as Miss Morocco, received harsh criticism after making a controversial statement about Egyptian women on her Instagram account.
The beauty queen's comment came after the concert of Moroccan singer Saad Lamjarred was canceled in Egypt. Moumni posted: "You think that artist Saad Lamjarred will hold a concert and harass your daughters, who are like men."
Many Egyptians attacked Moumni for the insulting comment.
The private Egyptian company Cairo Show announced earlier this month an upcoming concert by Lamjarred to be held at the Cairo Show Theater, in New Cairo.
The announcement of Lamjarred's concert in Egypt caused a wave of anger, as social media users launched a hashtag demanding the cancellation of the event.
Young artist Mayan al-Sayed joined many others in calling for a boycott of the concert, as Lamjarred has been accused of raping multiple women.
Sayed published pictures of the Moroccan singer in stories through her account and labeled him a rapist. 
Other social media users circulated a hashtag to cancel the concert and to boycott it if held.
Following the outcry, the Cairo Show decided to cancel the concert.
An official source in the ETbelArabi company said that it removed the concert posters from its social media accounts and officially canceled Lamjarred's concert in Egypt, out of respect for the public.
Egypt's #MeToo movement has recently gained traction, after many accounts of rape and harassment in the country were brought to life via an Instagram account created by 22-year-old Egyptian woman Nadeen Ashraf.
Ashraf's account allowed women to share for the first time their stories of rape and harassment in Egypt.
Posts on the account have led to the arrest of serial sexual predator Ahmed Bassam Zaki, who is accused of sexually assaulting three minors and coercing another into a sexual relationship through blackmail, as well as the arrest of several men accused of gang-raping a woman in Cairo's Fairmont Nile City Hotel in 2014.
After Lamjarred's concert was canceled, he posted a picture of himself on social media, and wrote: "Nothing shakes the smile of the heart, I love my fans, I love my family," and attached it to the Egyptian and Moroccan flags.
Lamjarred has been accused of raping two women in France and one in the United States. The singer was held in France for almost a year over one of the cases, but prosecutors eventually dropped the charges.
The singer held his first public concert in over three years last December in Riyadh, which drew disapproval from many Saudi women on social media.
Edited translation from Al-Masry Al-Youm