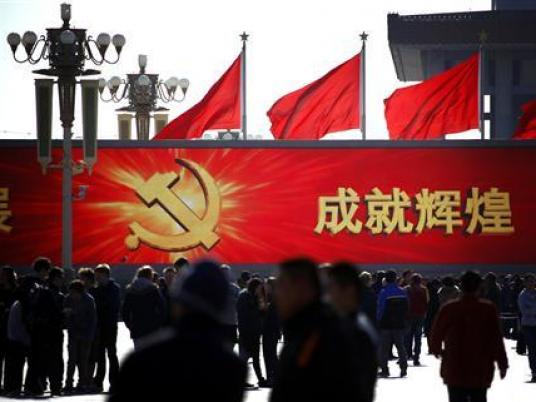 A prominent Chinese columnist has been released after being detained earlier this month, possibly in connection with an online letter critical of China's President Xi Jinping, his lawyer said on Sunday.
Jia Jia, who writes a regular column for Tencent Online, went missing late on March 15, around the time he was scheduled to board a flight from Beijing to Hong Kong.
His lawyer, Yan Xin, told Reuters earlier police had detained Jia at a Beijing airport.
Jia had warned former colleagues of the danger of re-publishing an open letter calling for Xi to resign.
Yan said on Sunday it was "not convenient" to elaborate on the precise reasons for Jia's detention. He declined to confirm if it was related to the letter.
"He has been released and has already returned home," Yan said. Yan said Jia was not available for comment.
Yan told Reuters earlier that Jia said he had not written the letter critical of Xi, but expressed concern that something could happen to him because of his warnings to colleagues about it.
Calls seeking comment from Beijing police on Sunday went unanswered.
Xi has embarked on an unprecedented effort to clamp down on the Internet and censor opinions that do not reflect those of Communist Party leaders, including by imposing tougher penalties for what the government calls spreading rumors via social media.
The online letter, circulated widely at the beginning of China's parliamentary session this month and signed by "a loyal Communist Party Member", blamed Xi for "unprecedented problems".
Jia's disappearance had attracted international concern from rights groups such as Amnesty International.
A New York-based Chinese Internet activist told Reuters on Friday that China's authorities had detained three members of his family in connection with the same open letter.
Reuters could not independently confirm this and police in Guangdong province, where the activist's family lives, and foreign ministry spokesmen, were not available for comment.